3 Business Intelligence Degrees in Leipzig
Here you find 3 Internships and apprenticeships to Business Intelligence in Leipzig. Add matching Business Intelligence Internships and apprenticeships in Leipzig to your saved list. Use your chance to apply for all those Internships and apprenticeships simultaneously. The most relevant ads are shown first.
Mercateo AG
Leipzig – 15-07-2019
... Wachstums national und international zu bewältigen, suchen wir einen Studentischer Mitarbeiter (m/w/d) Business Intelligence und Data Warehousing Leipzig Mercateo hat sich seit 2000 zur führenden europäischen B2B-Beschaffungsplattform für [...] . Zur Verstärkung unseres Teams in den Bereichen Business Intelligence und Data Warehousing suchen wir einen studentischen Mitarbeiter. Was sind Deine Aufgaben? Du erstellst, als Teil eines Scrum-Teams, Reports, Cubes und Dashboards in Pentaho
GISA GmbH
Leipzig and Halle – 09-07-2019
... Business Collaboration und Social Business mit Microsoft SharePoint Realisierung webbasierter Anwendungen auf der Basis Microsoft SharePoint oder anderer Microsoft-Technologien Entwicklung von Anwendungen auf mobilen Endgeräten (Apps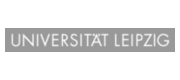 Universität Leipzig, Institut Wirtsch...
Leipzig – 10-07-2019
... als gleichwertig anerkanntes Zeugnis nachgewiesen. Fachspezifische Zugangsvoraussetzung: Der Zugang zum Bachelorstudiengang Wirtschaftsinformatik (Business Information Systems)" setzt weiterhin voraus, dass der Bewerber nicht bereits in einem [...] Hinblick auf die Lehrinhalte der ersten vier Semester zu mindestens 60% mit dem Bachelorstudiengang Wirtschaftsinformatik (Business Information Systems) identisch ist. Ausbildungsinhalt Die Wirtschaftsinformatik ist ein interdisziplinäres Fach, das
Your search yields not the right results?
Make sure that there are no typing errors or apply here unsolicited
We also found 1 archived job listings matching your search criteria. If you have applied for any one of those jobs recently and you can't find the job ad above, click here to extend the search to all archived job classifieds.