3 Entwicklung Jobs and trainings
Here you find 3 Jobs and trainings to Entwicklung. Add matching Entwicklung Jobs and trainings to your saved list. Use your chance to apply for all those Jobs and trainings simultaneously. The most relevant ads are shown first.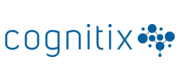 cognitix GmbH
Leipzig – 11-01-2018
We are looking for self-motivated and intelligent students to help build our cutting-edge products. We use Angular (v4) and Typescript for the front end and Loopback Node.js (v3) and ES6 Javascript...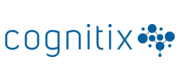 cognitix GmbH
Leipzig – 18-01-2018
 You are the communication facilitator between customers, management and developers to drive forward the product development, -roadmap and -strategy for our products in the field of IT Security.You...
Hanwha Q CELLS GmbH
Bitterfeld-Wolfen – 16-08-2017
Your challenge:As a market leader it is our goal to offer products that make photovoltaic systems reliable, affordable and a sustainable energy solution. You work with full engagement in a dynamic ...
Your search yields not the right results?
Make sure that there are no typing errors or apply here unsolicited