3 Ilmenau Jobs and trainings
Here you find 3 Jobs and trainings to Ilmenau. Add matching Ilmenau Jobs and trainings to your saved list. Use your chance to apply for all those Jobs and trainings simultaneously. The most relevant ads are shown first.
DIS AG, Information Technology
Erfurt and Ilmenau – 19-04-2018
...  Wir suchen ab sofort einen Mitarbeiter im 1st- und 2nd-Level-Support (m/w) in Ilmenau und Erfurt. Ihre Aufgaben als Call Center Agent bzw. Supporter: Entgegennahme von Benutzeranfragen bzw. Systemmeldungen im Rahmen des User Helpdesk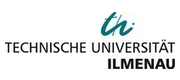 Technische Universität Ilmenau
Ilmenau – 18-04-2018
... Informationstechnologien und Spaß am Umgang mit dem Computer sowie Interesse für betriebswirtschaftliche Vorgänge und mathematisches Verständnis empfehlenswert. An der TU Ilmenau gibt es für den Studiengang Wirtschaftsinformatik keine Zulassungsbeschränkung (Numerus [...] Bachelor-Studiums erfolgt noch keine Spezialisierung, es werden jedoch in höheren Semestern einführende Lehrveranstaltungen in die Spezialisierungsrichtungen der drei Fachgebiete des Instituts für Wirtschaftsinformatik der TU Ilmenau angeboten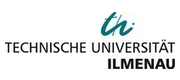 Technische Universität Ilmenau
Ilmenau – 18-04-2018
... Kandidaten auf die Promotion vor. Zum wiederholten Mal erreichte die Wirtschaftsinformatik der TU Ilmenau bei der jüngsten Umfrage in der Wirtschaftswoche (Quelle: Wirtschaftswoche, Nr. 15/2013, S. 100ff) einen hervorragenden 4. Platz. Die [...] Wirtschaftsinformatik-Absolventen der TU Ilmenau werden von den mehr als 500 Personalchefs großer deutscher Unternehmen zu den besten Deutschlands gezählt.
Your search yields not the right results?
Make sure that there are no typing errors or apply here unsolicited