IT-Abteilung: Frontend-Webentwickler (m/w/d) in Leipzig
Leipzig

Please apply here on "ITmitte.de" with the "Apply Now" link/button at the top right.

IT-Abteilung
Frontend-Webentwickler (m/w/d)
Vollzeit | ab sofort | Einsatzort Leipzig
Du bist Webentwickler aus Leidenschaft, hast Drive und bist offen für Neues? Dann bist Du beim Händlerbund genau richtig. Für unsere Projekte benötigt unser Entwicklerteam kreativen Zuwachs.
Du übernimmst die Gestaltung und Programmierung von neuen Websiteprojekten unter Beachtung der Usability- und SEO-Standards sowie die Weiterentwicklung diverser Webseiten. Mit einem sympathischen Team führst Du die Projekte zum Erfolg. Wir sind per Du und bieten dir zahlreiche Benefits, damit Du dich bei uns wohlfühlst.
Der Händlerbund wurde 2008 gegründet und hat inzwischen über 80.000 Onlinepräsenzen abgesichert – und das ist längst nicht alles. Das 200-köpfige Team setzt alles daran, Online-Händler in ihrem Geschäft zu unterstützen und als größter Onlinehandelsverband Europas weiter zu wachsen.
Das bringst Du mit:
eine abgeschlossene Ausbildung, abgeschlossenes Studium
oder fundierte Berufserfahrung nach Quereinstieg
Erfahrung im Umgang mit HTML, Javascript, CSS und gängigen Frameworks
von Vorteil sind Kenntnisse in PHP, MySQL und Ajax
Vorkenntnisse in CMS Systemen wie z.B. Joomla, Wordpress
Kenntnisse mit unterschiedlicher Shopsoftware (z.B. Shopware) wünschenswert
Kreativität und Blick fürs Detail
Innovationsgespür & Teamplayer-Qualitäten
Wir bieten dir:
ein sympathisches Team
flexible Arbeitszeiten
Weiterbildungsmöglichkeit für Dein Vorankommen
freie Wahl des Betriebssystems
keinen Dresscode
Kickertisch und Tischtennis für kleine Auszeiten zwischendurch
Unmengen an Kaffee, Tee und Obst
regelmäßige Team-Events zum Spaß haben
Brief profile of Händlerbund Management AG
Der Händlerbund ist ein 360° E-Commerce-Netzwerk. Mit seinen über 80.000 Mitgliedern und Service-Partnern unterstützt er Händler aus ganz Europa bei der Professionalisierung. Die rechtliche Absicherung und Beratung von Onlinehändlern wird durch Unterstützung im Kundenservice, Marketing und Verkauf, Fulfillment sowie ein breites Angebot an Weiterbildungen, Events, News u.v.m. ergänzt. Aufgrund der rasanten Entwicklung des E-Commerce wurde der Händlerbund in kürzester Zeit zu Europas größtem Onlinehandelsverband.
Über die Förderung des Erfahrungsaustausches und der Vernetzung hinaus garantiert der Händlerbund mit seinen verschiedenen Leistungspaketen einen umfassenden Rechtsschutz für Online-Shop-, Plattform- und Website-Betreiber durch spezialisierte Rechtsanwälte. Hinter diesem Erfolg steht ein fachlich exzellent ausgebildetes, persönlich überzeugendes und leistungsbereites Team, das Spaß an der Arbeit und Lust auf Weiterentwicklung hat. Ganz gleich, ob jung oder junggeblieben: Unsere Mitarbeiter zeichnet ein hohes Maß an Eigenverantwortung, Professionalität, Kreativität und Teamgeist aus.
Spitzenleistungen in der Rechtsberatung werden durch motivierte und ehrgeizige Mitarbeiter möglich. Unseren Teamgeist und unsere Innovationsfähigkeit erhalten wir, indem wir die nötigen Freiräume zum Denken schaffen.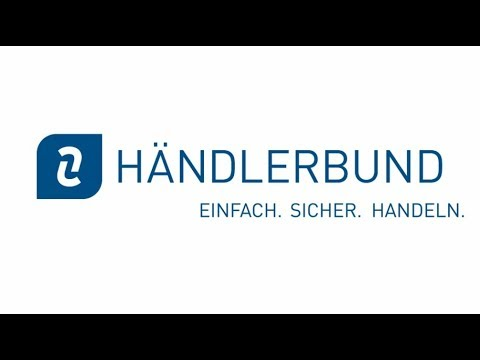 Publication date: 12-10-2018