SharePoint Entwickler (m/w) in Eisenach
Eisenach

Please apply here on "ITmitte.de" with the "Apply Now" link/button at the top right.

Als SharePoint Entwickler (m/w) gestaltest Du mit uns, aus den Anforderungen unserer Kunden und den vorhandenen Konzepten, anspruchsvolle Enterprise Anwendungen für Intranet und Internet-Angebote. Die Verwendung innovativer Web Technologien in Verbindung mit Kompatibilität und hoher Nutzerakzeptanz prägt dabei deine tägliche Arbeit.
Deine Aufgaben:
Teamübergreifendes Arbeiten an der Definition und Implementierung von Schnittstellen für weitere Backend-Systeme
Selbständige und eigenverantwortliche Weiterentwicklung bestehender Lösungen sowie Planung, Konzeption und Implementierung neuer Anwendungsbereiche
Schulung und Support der SharePoint-Anwender
Entwicklung und Gestaltung von Zukunftsthemen rund um SharePoint und Microsoft 365
Entwicklung von Applikationen auf Basis von C# / .NET
Übernahme von visuellen Designs in interaktive Erlebnisse auf Basis von SharePoint Framework und PowerApps
Was wir von dir fachlich erwarten:
Studienabschluss im Bereich der Medieninformatik, Informatik oder eine vergleichbare Ausbildung
Deutsch und Englisch in Wort und Schrift
Erfahrung in der Entwicklung komplexer Enterprise Anwendungen
Sicherer Umgang mit C# und .NET
Von Vorteil sind Kenntnisse in aktuellen Technologien wie Java Script, Node.JS, AngularJS, HTML5, CSS
Sicherer Umgang mit Test Frameworks sowie dem Build-Management
Die Fähigkeit sich zielgerichtet in neue Technologien und Werkzeuge einarbeiten zu können
Analytische Fähigkeiten in Kombination mit Kreativität und Gestaltungskompetenz
Was wir von dir menschlich erwarten:
Selbständiges und verantwortungsvolles Lösen von Aufgabenstellungen
Ausgeprägte Ergebnis- und Kundenorientierung
Einsatzbereitschaft und Teamfähigkeit
Qualität und Eleganz sind wichtige Maßstäbe Deiner Arbeit
Brief profile of B-S-S Business Software Solutions GmbH
Wir sind ein IT-Dienstleister mit Sitz in Eisenach und Dresden, die smarte Lösungen für unternehmensinterne und unternehmensübergreifende Kommunikation und Zusammenarbeit schafft.
Zu unseren Kunden zählen zahlreiche international renommierte Konzerne, sowie große Deutsche und Europäische Unternehmen. Dadurch profitieren unsere Mitarbeiter von kurzen Wegen und schnellen Entscheidungen kleiner Unternehmen und anspruchsvollen Projekten im Großkundenbereich.
Möchtest Du deine individuellen Kenntnisse und Fähigkeiten in einem innovativen und expandierenden Unternehmen einsetzen? Wir bieten Dir die Chance dazu! Bewirb Dich jetzt bei uns!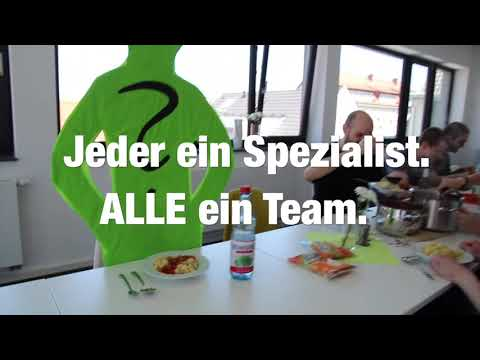 Publication date: 13-07-2018