Mitarbeiter (m/w) 1st & 2nd Level Support in Erfurt oder Leipzig
Leipzig and Erfurt

Please apply here on "ITmitte.de" with the "Apply Now" link/button at the top right.

Wir glauben daran, dass die Zukunft denen gehört, die Innovation antreiben, die Wandel gestalten und die durch Zusammenarbeit vernetzen. Wir bringen Top-Unternehmen mit den klügsten Köpfen in der IT zusammen. Wir brennen dafür, Ihre Talente für die herausforderndsten Aufgaben von heute und morgen einzusetzen. Sie auch?

Für unseren Kunden am Standort Erfurt oder Leipzig suchen wir Sie für die unbefristete Mitarbeit an einem Projekt als Mitarbeiter (m/w) im 1st/2nd Level Support.


Ihre Aufgaben als Mitarbeiter (m/w) im 1st & 2nd Level Support:
Zu Beginn erhalten Sie selbstverständlich eine erstklassige Schulung zu allen Themen rund um den IT Support. Anschließend umfasst Ihre Tätigkeit folgende Schwerpunkte: 
Entgegennahme von Störungsmeldungen und Benutzeranfragen (Telefon, E-Mail, Webticket) im Namen unserer nationalen und internationalen Kunden im Rahmen des 1st oder 2nd Level Support
Systemdokumentationen und Erfassung von Störungsmeldungenn im Ticketsystem
Lösung der Anfragen nach vorgegebenen Lösungsverfahren
Support im Software- und Hardwarebereich
Weiterleitung von nicht lösbaren Störungen an nachgeschaltete Spezialisten
Ihre Qualifikation:
Sie haben Freude am Telefonieren und der Beratung von Kunden.
Sie haben eine abgeschlossene Berufsausbildung im IT-Bereich oder sind Quereinsteiger mit erster Berufserfahrung im telefonischen Kundendienst.
Sie besitzen Kenntnisse im MS Windows-Umfeld sowie gute allgemeine Hardware-Kenntnisse.
Sie möchten sich Kenntnisse in den Bereichen Netzwerk und Serverdienste aneignen.
Sie sprechen fließend Deutsch, Englisch, Spanisch, Rumänisch, Polnisch, Portugiesisch oder eine andere (Fremd-) Sprache. 
Sie sind eine kommunikative Persönlichkeit mit Einfühlungsvermögen.
Eine ausgeprägte Service- und Lösungsorientierung sowie die Bereitschaft zur Schichtarbeit runden Ihr Profil ab.
 
Sie fühlen sich angesprochen? Haben Lust auf eine neue Herausforderung mit Kundenkontakt? Dann freuen wir uns darauf Sie kennenzulernen.



Brief profile of Modis GmbH, IT Leipzig
Als führender Personalberater hat die Modis ein Netzwerk von über 35.000 Experten aufgebaut. Die besten Köpfe finden gemeinsam mit unseren Kunden die innovativsten IT-Lösungen für ihre Herausforderungen. Als strategischer Partner bringt Modis die richtigen Kompetenzen mit, um mit bahnbrechenden Lösungen einen signifikanten Beitrag zum Geschäftserfolg unserer Auftraggeber zu leisten. Für uns beginnt der gemeinsame Weg mit Ihnen als IT-Spezialisten damit, Ihre Ambitionen zu verstehen. Zusammen arbeiten wir daran, Sie an Ihr Ziel zu bringen – indem wir Sie im gesamten Bewerbungsprozess unterstützen, in Ihre berufliche Entwicklung und Mentoring investieren und Sie während Ihrer Karriere coachen. Freuen Sie sich auf eine individuelle Beratung in unserer Leipziger Niederlassung und regionale Stellenangebote in Mitteldeutschland! Mehr über uns erfahren Sie unter www.modis.de. Unser Ziel ist es, Ihre Fähigkeiten optimal mit geeigneten Unternehmen und IT-Projekten zu verbinden. Wir bieten spannende Jobs für Absolventen, Young Professionals und Senior Professionals.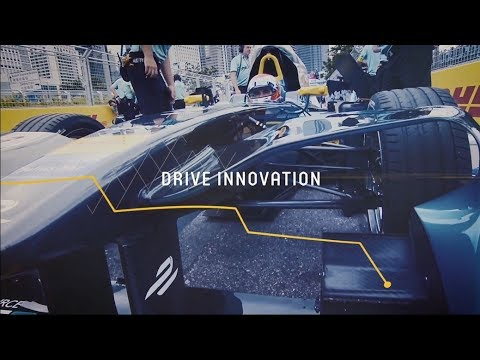 Publication date: 11-02-2019