Berufseinsteiger (m/w) für die IT Kundenbetreuung am Standort Erfurt
Erfurt

Please apply here on "ITmitte.de" with the "Apply Now" link/button at the top right.

Für unseren Kunden am Standort Erfurt suchen wir Sie als IT Kundenbetreuuer (m/w) für den technischen Support.
Sie sind Berufseinsteiger und möchten ersten Erfahrungen in der IT sammeln? Haben Lust auf eine neue Herausforderung mit Kundenkontakt? Dann freuen wir uns darauf Sie kennenzulernen.

Zu Beginn erhalten Sie eine erstklassige 2-wöchige Schulung bei einem anerkannten Weiterbildungsträger in Erfurt zu allen Themen rund um den technischen Kundensupport.
Danach werden Sie im On-the-Job-Training weiterentwickelt.

Aufgaben:


Unterstützung eines internationalen Support-Teams im Rahmen der Kundenbetreuung als Ansprechpartner für Fragen rund um das Thema IT (Onsite Support)
Entgegennahme von Störungsmeldungen und Benutzeranfragen (Telefon, E-Mail, Webticket) 
Systemdokumentationen und Erfassung von Störungsmeldungen in einer Datenbank
Lösung der Anfragen nach vorgegebenen Lösungsverfahren
Weiterleitung von nicht lösbaren Störungen an nachgeschaltete Spezialisten
Anforderungen/Lernchancen:


Sie haben Freude am Telefonieren und der Beratung von Kunden.
Sie haben eine abgeschlossene Berufsausbildung im IT-Bereich oder sind Quereinsteiger mit erster Berufserfahrung im telefonischen Kundendienst.
Sie möchten sich Kenntnisse im Hard- und Softwarebereich aneignen.
Sie sprechen fließend Deutsch und gutes Englisch sowie gerne Spanisch, Russisch, Ungarisch, Französisch, Schwedisch oder eine andere (Fremd-) Sprache. 
Sie sind eine kommunikative Persönlichkeit mit Einfühlungsvermögen.
Eine ausgeprägte Service- und Lösungsorientierung rundet Ihr Profil ab.

Wir vermitteln Sie als IT-Spezialisten entsprechend Ihrer Qualifikation und Ihren persönlichen Wünschen. Bewerbern Sie sich jetzt initiativ oder auf eine unserer Vakanzen, damit wir Sie im Gespräch kostenfrei uund individuell beraten können!


Kontaktieren Sie uns auch gern direkt per WhatsApp unter +49(0) 1525/68 28 209.
Brief profile of Modis GmbH, IT Leipzig
Als führender Personalberater hat die Modis ein Netzwerk von über 35.000 Experten aufgebaut. Die besten Köpfe finden gemeinsam mit unseren Kunden die innovativsten IT-Lösungen für ihre Herausforderungen. Als strategischer Partner bringt Modis die richtigen Kompetenzen mit, um mit bahnbrechenden Lösungen einen signifikanten Beitrag zum Geschäftserfolg unserer Auftraggeber zu leisten. Für uns beginnt der gemeinsame Weg mit Ihnen als IT-Spezialisten damit, Ihre Ambitionen zu verstehen. Zusammen arbeiten wir daran, Sie an Ihr Ziel zu bringen – indem wir Sie im gesamten Bewerbungsprozess unterstützen, in Ihre berufliche Entwicklung und Mentoring investieren und Sie während Ihrer Karriere coachen. Freuen Sie sich auf eine individuelle Beratung in unserer Leipziger Niederlassung und regionale Stellenangebote in Mitteldeutschland! Mehr über uns erfahren Sie unter www.modis.de. Unser Ziel ist es, Ihre Fähigkeiten optimal mit geeigneten Unternehmen und IT-Projekten zu verbinden. Wir bieten spannende Jobs für Absolventen, Young Professionals und Senior Professionals.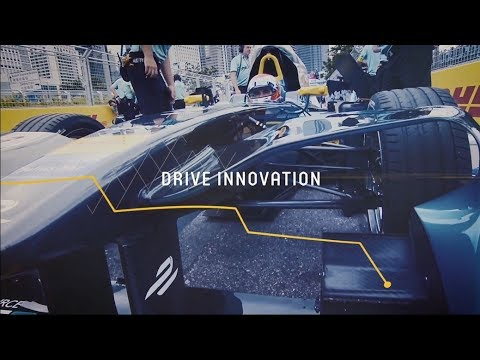 Publication date: 06-12-2018