Scrum Master (m/w/d) Leipzig
Leipzig

Please apply here on "ITmitte.de" with the "Apply Now" link/button at the top right.

Hallo, ich bin Stefan und organisiere bei Mercateo das Coaching unserer IT Teams. Wir sind auf der Suche nach einem Coach, der unsere Teams beharrlich daran erinnert, sich mit ihrer Arbeitsweise zu beschäftigen.


Mercateo hat sich seit 2000 zur führenden europäischen B2B-Beschaffungsplattform für Geschäftskunden mit über 1,4 Millionen Nutzern und insgesamt mehr als 250 Millionen Artikeln entwickelt. Das Unternehmen beschäftigt über 500 Mitarbeiter in 14 Ländern. Mit Mercateo Unite beschreiten wir neue Wege zur Vernetzung von Geschäftskunden im Handel. Anbieter bringen ihre Kunden auf die Plattform, Kunden ihre Anbieter und Mercateo Unite wickelt die Transaktionen der Geschäftspartner digital ab.
Wenn Du gerne Kollegen dabei unterstützt, besser zu werden, Du ein Gespür für Teamdynamiken hast und Du ein agiles Mindset mitbringst, dann melde Dich bei uns!
Um die Herausforderungen unseres Wachstums national und international zu bewältigen, suchen wir einen
Scrum Master (m/w/d) Leipzig
Was sind Deine Aufgaben?
Du coachst Dein Team und erzielst Verbesserungen, ohne Lösungen vorzugeben
Du stellst sicher, dass in Deinem Team agile Werte und Praktiken gelebt werden
Du führst Dein Team auch durch heikle Themen und bringst es zu ausgewogenen/durchdachten Entscheidungen
Du bist bei Bedarf unbequem, ohne dabei unangenehm zu werden
Was erwarten wir von Dir?
Du hast Dir im Anschluss an Dein Studium bereits die Hände als Scrum Master schmutzig gemacht
Du verstehst Software-Entwickler und kennst Praktiken wie Test-Driven-Development, Continuous Integration und Build Automation
Du überblickst ein dynamisches Umfeld und freust Dich über Dein Gestaltungspotential in häufigen Veränderungen
Du erzeugst praktische Resultate durch eine Kombination aus Bauchgefühl und theoretischen Modellen
Was bieten wir Dir?
Bei uns findest Du ein hohes Maß an Gestaltungsspielraum in einem engagierten Umfeld, in dem unsere Mitarbeiter mit Hilfe einer modernen Technologielandschaft ein spannendes Businessmodell weiterentwickeln. Dabei verstehen wir uns als agiles Softwareunternehmen mit flachen Hierarchien und offener Kommunikation. Unsere Scrum Teams agieren überwiegend autonom, was die Erreichung ihrer fachlichen Ziele betrifft. Du wirst von unseren Erfahrungen profitieren und selbst Deine Stärken einbringen können. Familienfreundliche Arbeitszeiten – nach Bedarf auch in Teilzeit – sind bei uns kein Lippenbekenntnis, sondern werden gelebt.
Unser Büro liegt übrigens gut zu erreichen direkt im Zentrum von Leipzig.

Was uns wichtig ist: 10% Deiner Arbeitszeit solltest Du in Deine eigene Weiterbildung stecken. Du liest gerne Bücher oder Blogs oder besuchst Konferenzen zum Thema? Du möchtest selbst Meetups organisieren? Wir ermutigen Dich dazu und unterstützen Dich dabei.

Wenn Du uns besser machen kannst, dann bist Du bei uns richtig! Ich freue mich auf Deine Bewerbung.

Brief profile of Mercateo AG
Mercateo betreibt seit dem Jahr 2000 den mittlerweile größten B2B-Marktplatz Europas (www.mercateo.com). Seit 2017 positioniert sich das Unternehmen zusätzlich mit der Vernetzungsplattform Unite (www.unite.eu) als erste neutrale Plattform im B2B-Bereich. Unternehmen jeder Größe verbinden über die Unite Infrastruktur ihre Systeme untereinander und wickeln Transaktionen digital ab. Im Jahr 2017 steigerte das Unternehmen seinen Umsatz auf 254 Mio. Euro. Mercateo beschäftigt mehr als 500 Mitarbeiter und ist derzeit in 14 Ländern aktiv.
Mittendrin statt nur dabei…
…und das vom ersten Tag an. Denn bei uns wird jeder sofort in aktuelle Arbeitsabläufe mit einbezogen. Flache Hierarchien und ein familiäres Unternehmensklima machen es möglich, dass sich sowohl Berufseinsteiger als auch Berufserfahrene in kurzer Zeit als vollwertiges Mitglied der Mercateo-Familie fühlen. So kann auch jeder vom ersten Tag an eigene Ideen einbringen und die Unternehmensentwicklung aktiv mitgestalten.
Für unsere IT-Abteilung sind wir ständig auf der Suche nach Software-Architekten, Dev Ops, Datenbank Administratoren, Java-Entwicklern, Werkstudenten der Informatik/Wirtschaftsinformatik.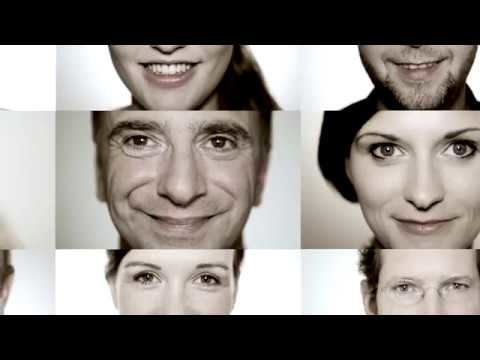 Publication date: 03-04-2018