You must confirm your email first, before you will receive new jobs for your subscribed searches. You can resend the confirmation email here.
IT-Consultant Product-Customizing (m/w/d) in Leipzig
Leipzig

Please apply here on "ITmitte.de" with the "Apply Now" link/button at the top right.

Wir bei forcont sind 55 Teamplayer, die auf 30 Jahre Expertise des Softwarehauses im Bereich Enterprise Content Manage-ment (ECM) aufbauen. Wir bieten sowohl individuelle Lösungen als auch standardisierte Produkte an. Damit unterstützen wir namhafte Unternehmen, wie ALBA Group plc & Co. KG, Deutsche Wohnen SE, Deutsches Zentrum für Luft- und Raum-fahrt e.V. (DLR) und Radeberger Gruppe KG. Für unser weiteres Wachstum suchen wir DICH als IT-Consultant Product-Customizing (m/w/d) im Bereich Professional Services.

Wir bieten:


Umfangreiche Einarbeitung
Persönliche und fachliche Weiterentwicklung
Einsatz moderner Technologien und Tools
Attraktive Vergütung und individuelles Bonussystem
Unterstützung der Work-Life-Balance 
Kostenfreies Obst und Getränke (Kaffee, Wasser, Tee) 
Sehr gute Teamatmosphäre, regelmäßige Mitarbeiterevents (Firmenlauf, Sommerevents)
Gute Verkehrsanbindung, freie Mitarbeiterparkplätze, zentrale Lage (10 Minuten bis Leipzig-Zentrum)
Betriebsärztliche Betreuung/medizinische Vorsorge
Sonderurlaub für bestimmte persönliche Anlässe
Arbeitsplätze in einer der attraktivsten Großstädte Deutschlands

Deine Aufgaben:


Verantwortung für die erfolgreiche Durchführung von Kundenprojekten zur Einführung von forcont-Anwendungsprodukten in time & budget
Beratung neuer und bestehender Kunden bei der Einführung unserer Softwareprodukte (forpeople und focontract)
Requirements Engineering, Anwendungsmanagement (Spezifikation von Prozessen, Systemen, Rollen und Rechten etc.)
Schnittstellenfunktion zwischen den Fachabteilungen der Kunden und unserem Produktmanagement
Mitarbeit bei der Konzeption von Weiterentwicklungen der forcont-Anwendungsprodukte
Operative Unterstützung des Support-Bereichs sowie Betreuung unserer Anwender und Kunden
Enge Zusammenarbeit mit dem Vertrieb, vor allem in Kundenterminen zu technischen Fragestellungen 
Nach erfolgreich implementiertem Projekt, Übernahme des Kunden als Projektleiter
 

Dein Profil:


Erfolgreich abgeschlossenes kaufmännisches Studium in BWL, Wirtschaftsinformatik o. ä.
Verständnis für betriebswirtschaftliche Prozesse, z. B. HR-Prozesse, Ablageprozesse, Freigabeprozesse
Praktische Erfahrungen im administrativen Umfeld (HR, Verwaltung, Controlling etc.)
Gutes technisches Verständnis und Leidenschaft für Business Software und IT-Systeme
Erfahrungen in der Prozessanalyse/-optimierung, Prozessdesign und -beratung
Beratermentalität und Serviceorientierung
Gute Deutsch- und Englischkenntnisse
Wünschenswert: Erfahrungen bei der Einführung von Softwaresystemen/IT-Projekterfahrung
Wünschenswert: Anwenderkenntnisse in SAP, z.B. HCM, MM

Du hast noch Fragen? Wir sind gern für Dich da. Deine Ansprechpartnerin ist Frau Claudia Dietel, Telefon: 0341/48503-12.  Deine aussagekräftigen Bewerbungsunterlagen sendest Du bitte an recruiting@forcont.de.


Brief profile of forcont business technology gmbh
forcont ist ein modernes und hochprofessionelles Softwarehaus. Unser Ziel ist es, einer der führenden SaaS-Anbieter für Enterprise Content Management in Europa zu werden. Bereits heute nutzen mehrere tausend Business-User unsere Cloud-Services. Für unsere Kunden arbeiten wir täglich daran, unsere Produkte und Dienstleistungen zu verbessern, damit geschäftsrelevante Daten und Dokumente zu jedem Zeitpunkt, an jedem Ort und auf jedem beliebigen Endgerät zur Verfügung stehen können.
Für diese Arbeit suchen wir Mitarbeiter, die so wie wir bestrebt sind, den Markt anzuführen - mit kreativen Ideen, neuesten Technologien und einem Höchstmaß an Qualität.
Bei forcont arbeiten Menschen, die Spaß daran haben, in einem professionellem Umfeld an neuen Technologien und Themen für Businesskunden zu arbeiten. Sie sind kommunikativ, kreativ, besitzen ein sehr gutes Organisationsgeschick und sind umsetzungsstark. Wir bieten zahlreiche Einsatzmöglichkeiten für Hochschulabsolventen in den Bereichen Software-Entwicklung (Frontend, Backend, Architektur, UI/UX, Test/Quality), Consulting/Anwendungsberatung, Cloud/SaaS oder Systembetreuung/Support. Wirtschaftswissenschaftler haben bei uns gute Chancen im Vertrieb oder im Projektmanagement. Jede Initiativbewerbung wird bei uns aufmerksam auf Eignung für eine Position in unserem Haus geprüft. Senden Sie uns daher möglichst vollständige Bewerbungsunterlagen, damit wir ein komplettes Bild von Ihren Kompetenzen und Fähigkeiten erhalten.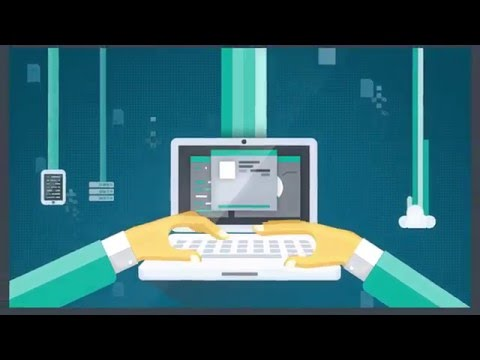 Publication date: 23-04-2019