iOS Developer (m/w/d) in Magdeburg
Magdeburg

Please apply here on "ITmitte.de" with the "Apply Now" link/button at the top right.

Du willst die digitale Transformation des Öffentlichen Sektors aktiv mitgestalten? Du begeisterst Dich für neue Technologien? Du schaust gern über den Tellerrand und möchtest gemeinsam mit unseren Kunden die Nutzer- und Bürgererwartungen erfüllen und die digitale Welt noch ein bisschen besser machen?
 Dann werde Teil des IBM Client Innovations Centers (CIC). Mit dem Technologie-Knowhow des IBM Netzwerks, kreativen Ideen und zeitgemäßen Vorgehensmethoden arbeiten wir daran, den Öffentlichen Sektor fit für die digitale Zukunft zu machen. 
Gehe den nächsten Karriereschritt mit uns – als iOS Entwickler (m/w/d) am Standort Magdeburg.
Deine Aufgaben:
Optimierung der bestehenden App für mobile iOS Geräte innerhalb des Scrum-Teams
Umsetzung und Mitgestaltung von innovativen Features
Erstellen hochwertiger User-Interfaces und Interaktionskonzepte
Analyse und Definition von Anforderungen
Qualitätssicherung über Testautomatisierung
Dein Profil:
Mehrjährige Projekterfahrung mit relevanten iOS-Programmiersprachen (Swift, Objective C) sowie iOS Betriebssystembibliotheken
Gute Kenntnisse im Umgang mit relevanten Open Source Libraries (z.B. Alamofire) und iOS Dependency Management (Cocoapods)
Sehr gute Skills in Build- und Releaseautomation (fastlane) und der Testautomation
Erfahrung mit Swift Design Patterns (u.a. MVVM) und mit Apple iOS UI Guidelines sowie deren barrierefreien Umsetzung
Hohe Reisebereitschaft innerhalb von Deutschland (mind. 3 Tage/Woche)
Sehr gute Deutsch- und gute Englischkenntnisse
Wir bieten Dir:
• Individuelle Karrierepfade und zielgerichtete Unterstützung durch Deinen Career Coach
• Vielfältige Trainings- und Zertifizierungsangebote
• Regelmäßiger Austausch innerhalb unserer fachspezifischen Communities
• Interdisziplinär und kollegial arbeitende Teams
• 30 Tage Urlaub und flexible Arbeitszeiten
• Teamevents, wie z.B. Sommerfeste, Familienbasteln, interkultureller Lunch
• Vielseitige Möglichkeiten, Dich und Deine Ideen aktiv einzubringen
• Mentoren- und Buddyprogramm, bei denen Du sowohl im Einstieg im CIC als auch fachlich unterstützt wirst
About IBM
Bei Fragen zu dieser Stelle wende Dich an Sabrina Seltmann:
Telnr: 0391 - 24 36 45 00
Homepage: ibm.biz/cicgermany
Dies ist eine Stelle der IBM Client Innovation Center Germany GmbH.
Location Statement
For additional information about location requirements, please discuss with the recruiter following submission of your application.
Being You @ IBM
IBM  is committed to creating a diverse environment and is proud to be an equal opportunity employer. All qualified applicants will receive consideration for employment without regard to race, color, religion, gender, gender identity or expression, sexual orientation, national origin, genetics, disability, age, or veteran status. IBM is also committed to compliance with all fair employment practices regarding citizenship and immigration status.
Brief profile of IBM Client Innovation Center Germany GmbH
Die IBM Client Innovation Center Germany GmbH (CIC) ist eine hundertprozentige IBM-Tochtergesellschaft. Bei uns herrscht die pulsierende Aufbruchstimmung einer unternehmerischen Neugründung verknüpft mit der Souveränität eines erfahrenen und erfolgreichen Traditionsunternehmens. Eingebettet in das globale IBM-Netzwerk bieten unsere motivierten und stetig wachsenden Teams hochwertige IT-Services "Made in Germany" und können dabei auf das Technologiewissen und die Branchenexpertise von IBM zurückgreifen.
Neben unserem Hauptstandort Magdeburg hat das CIC Niederlassungen in Frankfurt, Köln und München sowie weitere Projektstandorte, z.B. Hamburg, Berlin, Kassel und Nürnberg.
Im CIC verwirklichen engagierte Teams unter Verwendung innovativer Technologien und Tools und in enger Kooperation mit IBM vielseitige Softwareprojekte für Unternehmenskunden aus unterschiedlichsten Branchen. Unsere Mitarbeiter arbeiten dabei in den Themenschwerpunkten Softwareentwicklung und -wartung sowie im Testing mit einem strategischen Fokus auf Cloud, Mobile, Cognitive und Agile.
Die Atmosphäre des CIC ist einzigartig: Flache Hierarchien und eine offene Unternehmenskultur sorgen für ein dynamisches Arbeitsklima. Unsere Teams sind heterogen aus berufserfahrenen Experten sowie hochmotivierten Berufseinsteigern zusammengesetzt. Die Bereitschaft sich neues Wissen anzueignen sowie eigenes Wissen zu teilen, ist in unserem Arbeitsalltag selbstverständlich.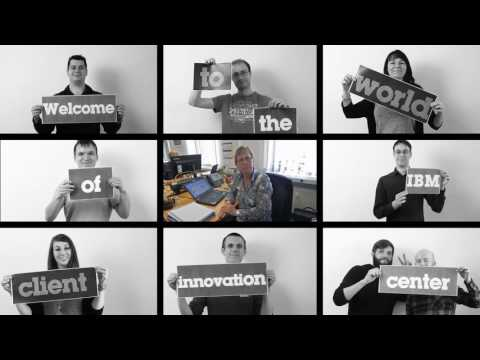 Publication date: 10-03-2020