Telekommunikationsinformatik (Bachelor) im dualen Studium kooperativ oder berufsbegleitend (m/w) in Leipzig
Leipzig

Please apply here on "ITmitte.de" with the "Apply Now" link/button at the top right.

Telekommunikationsinformatik als kooperativer Studiengang
Der kooperative Studiengang Telekommunikationsinformatik an der HfTL wird mit einem Studienvertrag der Deutschen Telekom AG in enger Verzahnung mit dem Unternehmen durchgeführt. Die Studierenden lernen also sowohl in der Hochschule, als auch im Unternehmen. Die Präsenzphasen an der HfT in Leipzig werden kombiniert mit dem Lernen im Netz von zuhause aus. Die im Studium erlernten Kenntnisse aus Bereichen wie Mathematik, Physik, Elektrotechnik, Informatik und Telekommunikation werden in Projekten der Deutschen Telekom AG anwendungsorientiert mit den betrieblichen Aufgabenstellungen verknüpft.

Telekommunikationsinformatik als berufsbegleitender Studiengang
Der berufsbegleitende Studiengang Telekommunikationsinformatik ermöglicht eine Weiterqualifizierung für Berufstätige, die über eine Hochschulzugangsberechtigung verfügen. Der Großteil der Studienleistungen wird zeitlich und örtlich flexibel über das Internet mit einer Lernplattform gestaltet, so dass die Vereinbarkeit von Studium und Berufstätigkeit gewährleistet ist. Durch die Verbindung von Präsenzphasen an der HfT Leipzig, Selbststudium und Tutorien im Netz wird eine nachhaltige Wissensvermittlung in Bereichen wie Mathematik, Physik, Elektrotechnik, Informatik und Telekommunikation unterstützt.
Brief profile of Hochschule für Telekommunikation Leipzig (HfTL)
Die Hochschule für Telekommunikation Leipzig (HfTL) zielt mit ihren akkreditierten Bachelor- und Masterstudiengängen im Präsenzstudium und im dualen Studienmodell auf eine moderne und praxisbezogene Ausbildung ab. Wir bieten unseren Studierenden eine fundierte Wissensvermittlung kombiniert mit einer überschaubaren Studiendauer.
In unseren dualen Studiengängen, welche in Kooperation mit der Deutschen Telekom AG angeboten werden, ist die Kombination aus betrieblicher Praxis und akademischer Wissensvermittlung an der Hochschule einmalig.
Mit dem Abschluss als Bachelor of Engineering oder Bachelor of Science in 3 Jahren und dem Master of Engineering in weiteren 2 Jahren haben Absolventen ausgezeichnete Karrierechancen - die Wirtschaft kennt den Wert hervorragend ausgebildeter Spezialisten. Bestplatzierungen in den aktuellen CHE-Rankings über mehrere Jahre belegen die Qualität der Ausbildung sehr anschaulich.
Die moderne Ausstattung der Hochschule, kurze Wege auf dem Campus und eine intensive Betreuung durch ProfessorInnen, DozentInnen und LaboringenieurInnen garantieren ein optimales Lernumfeld. Die Studierenden schätzen den individuellen und sehr persönlichen Charakter unserer Hochschule.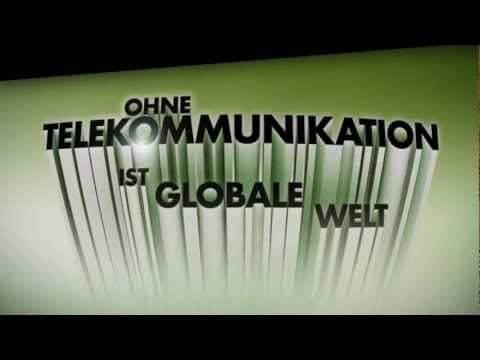 Publication date: 27-11-2019