iSAX erweitert seinen Stammsitz
Wed, 06 Dec 2017 12:56:17 +0100
Das Software- und Systemhaus hat in seinem Hauptsitz in Dresden investiert und neue Büroeinheiten geschaffen. Die steigende Nachfrage nach individuellen iSAX-Beratungs- und Lösungsangeboten ließen das Unternehmen in den vergangenen Jahren kontinuierlich wachsen. Mit seinem Mitarbeiterstamm war iSAX 2016 an seine räumlichen Grenzen gestoßen.
Innerhalb mehrmonatiger Umbauarbeiten wurde in diesem Jahr ein neuer Anbau mit zusätzlichen Büro- und Beratungsräumen geschaffen. Lichtdurchflutete, moderne Räume mit offenem Grundriss und geradlinigem Charakter bilden die neue Arbeitseinheit in dem historischen Gebäude in der Dresdner Weinbergstraße. Großzügig gestaltete Arbeitsflächen und individuelle Rückzugsmöglichkeiten für Projektberatungen schaffen eine angenehme Arbeitsatmosphäre für die iSAX-Mitarbeiter. Bei dem Erweiterungsbau ist der weiter zu erwartende Personalzuwachs bereits einkalkuliert. Über 60 Fachkräfte arbeiten derzeit für die nationalen und internationalen Kunden des Software- und Systemhauses mit Sitz in Dresden und weiteren Standorten in Erfurt und Heidelberg.
Mit dem Ausbau des Dresdner Stammsitzes kann iSAX weiter wachsen und seine Position als Lösungs- und Technologiepartner für innovative Dienstleistungen in den Bereichen IoT / IIoT, Industrie 4.0 und Cloud progressiv ausbauen.
Impressionen aus dem iSAX-Stammsitz in Dresden
---
Other current blog posts of the organization
iSAX GmbH & Co. KG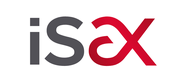 iSAX ist ein professioneller IT-Dienstleister mit Sitz in Dresden und unterstützt seine Kunden bei den Herausforderungen der digitalen Transformation. Die intelligente Vernetzung von Menschen, Systemen und Maschinen beim Kunden basiert auf langjähriger Erfahrung in Mikroelektronik und anderen Branchen. Neben der Automatisierung von Informations- und Materialflüssen bietet iSAX Konzeption, Bereitstellung und Betrieb komplexer IT-Architekturen an. Seit 1998 überzeugen passende Lösungen für Produktion, Logistik und IT. Kontaktieren Sie uns. iSAX bringt Sie voran.