Jetzt schnell noch bewerben: Förderprogramm "KRACH" für die Kultur- und Kreativwirtschaft in Chemnitz
Fri, 12 Jan 2018 00:00:00 +0100
"KRACH – Kreativraum Chemnitz" ist ein neuer Förderpreis, der Unternehmen der Kultur- und Kreativwirtschaft in Chemnitz im Gründungsprozess unterstützt. Durch das Programm erhalten junge Unternehmerinnen und Unternehmer finanzielle Unterstützung in der Gründungsphase, Beratungsleistungen durch ein Expertennetzwerk und mietfreie Räumlichkeiten für ihre Ideen. Die Bewerbung für "KRACH" ist noch bis zum 31. Januar 2018 möglich.
---
Other current blog posts of the organization
Wirtschaftsförderung Sachsen GmbH, standort-sachsen.de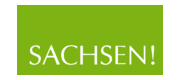 Die Wirtschaftsförderung Sachsen baut Brücken: zwischen sächsischen Unternehmen und auswärtigen Kooperationspartnern, zwischen potenziellen Investoren und den sächsischen Regionen und Kommunen, zwischen Forschung und Praxis, zwischen Unternehmensideen und wirtschaftlichem Erfolg.