Modellprojekt im Erzgebirge: "Smart Rail Connectivity Campus" erforscht automatisierten Zugbetrieb
Fri, 13 Apr 2018 00:00:00 +0200
Im ersten digitalen Stellwerk Europas in Annaberg-Buchholz sind heute die Weichen für ein zukunftsweisendes Bahnprojekt gestellt worden – das Vorhaben "Smart Rail Connectivity Campus" (SRCC). Die innovative Plattform SRCC hat sich zum Ziel gesetzt, im Eisenbahnsektor die digitale Fahrzeugsteuerung voranzubringen. Unter der Schirmherrschaft von Sachsens Wirtschafts- und Verkehrsminister Martin Dulig arbeiten in diesem Netzwerk die Technische Universität Chemnitz, die Stadt Annaberg-Buchholz und weitere namhafte Partner aus der Wissenschaft und dem Bahnsektor zusammen. Dazu gehören die DB Netz AG, die Siemens AG, das Eisenbahnbundesamt und die Technische Universität Dresden.
---
Other current blog posts of the organization
Wirtschaftsförderung Sachsen GmbH, standort-sachsen.de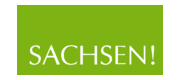 Die Wirtschaftsförderung Sachsen baut Brücken: zwischen sächsischen Unternehmen und auswärtigen Kooperationspartnern, zwischen potenziellen Investoren und den sächsischen Regionen und Kommunen, zwischen Forschung und Praxis, zwischen Unternehmensideen und wirtschaftlichem Erfolg.