HMI Spezial
Mon, 23 Apr 2018 13:53:50 +0200
Wir vernetzen Menschen, Systeme & Prozesse
Vom 23. bis 27.  Hannover Messe 2018 öffnet die Hannover Messe Industrie ihre Tore. iSAX ist in diesem Jahr erstmals als Mitaussteller der Smart Electronic Factory in Halle 7 am Stand D26  dabei. Als Ihr Partner für die digitale Transformation demonstrieren wir in verschiedenen Live-Showcases unsere neuesten IIoT-Lösungen, die Sie in Produktion, Intralogistik und Instandhaltung gewinnbringend einsetzen können.
Erleben Sie die Showcases von iSAX und seinen Partnern Halle 7  / D 26 Retrofit / Edge IoT (iSAX) Halle 11 / F 37 Schwingungsanalyse (PCB Synotech) Halle 7  / D 26 Predictive Maintenance (iSAX) Halle 4  / F 24 Technische Sauberkeit (in.hub) Halle 6 / D 30 Blockchain Train  (
faizod
)
Flyer downloaden:
Sie möchten mehr erfahren?
Vereinbaren Sie einen Termin mit unserem Expertenteam auf der Hannover Messe und stellen Sie hier Ihre Meeting-Anfrage.
Weiterführende Informationen zu Industrie 4.0-Lösungen für die Produktion und Intralogistik finden Sie auch auf unseren Seiten IoT und Industrie 4.0.
---
Other current blog posts of the organization
iSAX GmbH & Co. KG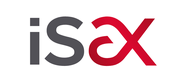 iSAX ist ein professioneller IT-Dienstleister mit Sitz in Dresden und unterstützt seine Kunden bei den Herausforderungen der digitalen Transformation. Die intelligente Vernetzung von Menschen, Systemen und Maschinen beim Kunden basiert auf langjähriger Erfahrung in Mikroelektronik und anderen Branchen. Neben der Automatisierung von Informations- und Materialflüssen bietet iSAX Konzeption, Bereitstellung und Betrieb komplexer IT-Architekturen an. Seit 1998 überzeugen passende Lösungen für Produktion, Logistik und IT. Kontaktieren Sie uns. iSAX bringt Sie voran.