Infineon startet in Dresden Entwicklungszentrum für Automobilelektronik und KI
Fri, 11 May 2018 00:00:00 +0200
Infineon richtet am Standort Dresden ein neues Entwicklungszentrum ein. In einer ersten Phase plant das Unternehmen, etwa 100 zusätzliche neue Arbeitsplätze zu schaffen. Mittelfristig soll das neue Entwicklungszentrum insgesamt rund 250 Mitarbeiter beschäftigen. Ein Schwerpunkt wird die Entwicklung neuer Produkte und Lösungen für Automobil- und Leistungselektronik sowie Künstliche Intelligenz. Der Start ist noch im Laufe des Kalenderjahres 2018 geplant.
---
Other current blog posts of the organization
Wirtschaftsförderung Sachsen GmbH, standort-sachsen.de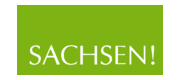 Die Wirtschaftsförderung Sachsen baut Brücken: zwischen sächsischen Unternehmen und auswärtigen Kooperationspartnern, zwischen potenziellen Investoren und den sächsischen Regionen und Kommunen, zwischen Forschung und Praxis, zwischen Unternehmensideen und wirtschaftlichem Erfolg.