Jetzt bewerben!
Tue, 15 May 2018 12:09:57 +0200
Bewerbungsfrist für den Bachelorstudiengang Integriertes Design bis 31. Mai 2018 verlängert
Auf der Studiengangsseite des Bachelor Integriertes Design finden Sie alle Informationen zum Studiengang und den Link zum Online-Bewerbungsformular der Hochschule.  
---
Other current blog posts of the organization
Hochschule Anhalt (FH), Fachbereich Informatik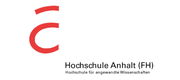 Wir, die Hochschule Anhalt, verfolgen ein klares Konzept, da wir Wissenschaft und Innovation konsequent zusammenführen. Wir bieten innovative Lehre und Forschung auf internationalem Niveau, beste Studien- und Lebensqualität. 65 Bachelor- und Masterstudiengänge bereiten 7.700 – davon 1.300 internationale – Studierende an sieben Fachbereichen vor allem auf eines vor: einen gelungenen Berufsstart. Zu einem dieser Bereiche zählt auch der Fachbereich Informatik mit der engagierten Professorin Dr. Ursula Fissgus und Ihrem Fachgebiet der Softwaretechnik. Viele Bereiche aus der Angewandten Informatik und Softwarelokaliesierung warten hier auf interessierte Studenten und Studentinnen.