CandEx: Das sollten Arbeitgeber bei der Mitarbeitergewinnung beachten
Thu, 14 Mar 2019 17:49:59 +0100
CandEx (Candidate Experience, deutsch: Bewerbererfahrung) sind alle Erfahrungen, die Bewerber im Kontakt mit einem Unternehmen sammeln. Sie beginnt beim ersten Kontakt auf Messen oder in Anzeigen, über Social Media und Werbung bis hin zur Stellenanzeige, dem Bewerbungsprozess und der Einstellung. Bei den verschiedenen Schritten der CandEx ist auch von Candidate Journey die Rede. Dabei hat der Bewerber verschiedene Berührungspunkte mit dem Unternehmen, die alle zu seiner Erfahrung mit diesem beitragen. Bei einer positiven CandEx fühlt sich der Bewerber wertgeschätzt und respektiert und bindet sich damit emotional an das Unternehmen. CandEx von höchster Bedeutung Mit dem Management der CandEx kann gezielt […]
Leseempfehlungen und Kommentare sind online unter dem Beitrag CandEx: Das sollten Arbeitgeber bei der Mitarbeitergewinnung beachten verfügbar.
---
Other current blog posts of the organization
familienfreund KG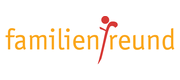 Die familienfreund KG versteht sich seit der Gründung im Mai 2006 als zentraler Ansprechpartner für alle Fragen der Mitarbeitenden und deren Angehörigen. Als Serviceunternehmen für die Vereinbarkeit von Beruf und Familie ist die familienfreund KG gern verlängerte Werkbank der Personalabteilung und Geschäftsleitung. Neben der Neuentwicklung und Umsetzung von mitarbeiterunterstützenden Vorhaben und Angeboten bietet das Spezialistenteam weitere Leistungen zur Unterstützung der Mitarbeiterfreundlichkeit und damit auch zur Mitarbeiterbindung.