Millionenauftrag: First Sensor Dresden produziert Drucksensoren für asiatischen Autozulieferer
Mon, 15 Apr 2019 00:00:00 +0200
Die in der sächsischen Landeshauptstadt Dresden angesiedelte First Sensor Mobility GmbH entwickelt und fertigt im Verbund der First Sensor AG kundenspezifische Sensoren und Sensorsysteme im Zielmarkt Mobility. Von einem asiatischen Tier-1-Automobilzulieferer für Emissionskontrollsysteme haben die Dresdner Spezialisten nun eine Nominierung für die Lieferung von Tankdrucksensoren erhalten. Verbaut werden die Sensoren in Plug-In-Hybriden eines deutschen Automobilkonzerns, wo sie mögliche Leckagen erkennen. Die Vereinbarung mit einem Umsatz in Millionenhöhe deckt den Zeitraum bis 2025 ab. Die Volumenfertigung für den neuen Schlüsselkunden startet im Dezember 2019.
---
Other current blog posts of the organization
Wirtschaftsförderung Sachsen GmbH, standort-sachsen.de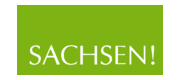 Die Wirtschaftsförderung Sachsen baut Brücken: zwischen sächsischen Unternehmen und auswärtigen Kooperationspartnern, zwischen potenziellen Investoren und den sächsischen Regionen und Kommunen, zwischen Forschung und Praxis, zwischen Unternehmensideen und wirtschaftlichem Erfolg.