Workshop: Sensibilisierung für Fachkräftesicherung in Meißen
Mon, 15 Apr 2019 15:55:00 +0200
Workshops zur Fachkräftesicherung im Landkreis Meißen starten (c) nickgesell / pixabay.de Mit unserem Workshop 'Lebensfreundliche Unternehmen – mehr als anwendbare Instrumente der Fachkräftesicherung' startet am 20. Mai 2019 in Meißen die Sensibilisierung für Fachkräftesicherung. Wir wissen, dass Sie als Unternehmer in den nächsten Jahren vor immensen Herausforderungen stehen. Nicht nur, dass viele Ihrer Mitarbeiter in 10 bis 15 Jahren das wohlverdiente Rentenalter erreichen. Darüberhinausgehend beschäftigt Sie das Besetzen von offenen Stellen, das Anwerben von Auszubildenden und natürlich die Mitarbeiterbindung im KMU. Leseempfehlungen und Kommentare sind online unter dem Beitrag Workshop: Sensibilisierung für Fachkräftesicherung in Meißen verfügbar.
---
Other current blog posts of the organization
familienfreund KG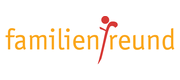 Die familienfreund KG versteht sich seit der Gründung im Mai 2006 als zentraler Ansprechpartner für alle Fragen der Mitarbeitenden und deren Angehörigen. Als Serviceunternehmen für die Vereinbarkeit von Beruf und Familie ist die familienfreund KG gern verlängerte Werkbank der Personalabteilung und Geschäftsleitung. Neben der Neuentwicklung und Umsetzung von mitarbeiterunterstützenden Vorhaben und Angeboten bietet das Spezialistenteam weitere Leistungen zur Unterstützung der Mitarbeiterfreundlichkeit und damit auch zur Mitarbeiterbindung.