Springer Nature : freier Zugriff auf rund 3.000 Zeitschriften
Wed, 11 Mar 2020 09:26:00 +0100
Weiterer Erfolg bei den DEAL*-Verhandlungen
Mit der Vereinbarung über eine Nationale Lizenz und Open Access ab 2020 ist nicht nur der freie Zugriff auf die meisten Inhalte der Verlagsgruppe Springer Nature gesichert. Hinzu kommen auch dauerhafte Zugriffsrechte auf ältere Inhalte.
Inhalte der Vereinbarung:
Online-Zugriff auf einen Großteil des Zeitschriftenportfolios von Springer Nature aus dem Campus Netz oder via Remote Access
Zugriff umfasst rund 3.000 Zeitschriften inklusive der älteren Jahrgänge
neue Artikel sollen künftig standardmäßig im Open Access publiziert werden
Beispielzugriffe Springer Nature:
Quellen
*DEAL verhandelt im Auftrag nahezu aller akademischer Einrichtungen wie Hochschulen und Forschungseinrichtungen mit Verlagen um bundesweite Lizenzen und faire Preismodelle. Der Vertrag mit Springer Nature trat am 1. Januar 2020 in Kraft.
---
Other current blog posts of the organization
Jobs of Hochschule Anhalt (FH), Fachbereich Informatik
Hochschule Anhalt (FH), Fachbereich Informatik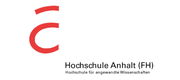 Wir, die Hochschule Anhalt, verfolgen ein klares Konzept, da wir Wissenschaft und Innovation konsequent zusammenführen. Wir bieten innovative Lehre und Forschung auf internationalem Niveau, beste Studien- und Lebensqualität. 65 Bachelor- und Masterstudiengänge bereiten 7.700 – davon 1.300 internationale – Studierende an sieben Fachbereichen vor allem auf eines vor: einen gelungenen Berufsstart. Zu einem dieser Bereiche zählt auch der Fachbereich Informatik mit der engagierten Professorin Dr. Ursula Fissgus und Ihrem Fachgebiet der Softwaretechnik. Viele Bereiche aus der Angewandten Informatik und Softwarelokaliesierung warten hier auf interessierte Studenten und Studentinnen.