forcont erhält erneut Zertifizierung "Certified Cloud"
Wed, 18 Mar 2020 12:49:44 +0100
Der Cloud Ecosystem e. V., eine unabhängige Community der digitalen Wirtschaft, zertifiziert jährlich Anbieter von Cloud-Lösungen, die bestimmte Sicherheits- und Qualitätskriterien erfüllen. So konnten wir uns in diesem Jahr erneut über die Auszeichnung mit dem "Certified Cloud" Zertifikat in der Kategorie "Prozesse und Dokumente" freuen.
Das "Certified Cloud" Zertifikat bescheinigt, dass wir als Anbieter und Entwickler der Cloud-Anwendungen forpeople | Der Personalmanager und forcontract | Der Vertragsmanager technische, vertragliche und Service-bezogene Cloud-Qualitäts-Standards einhalten. Dabei spielt die Sicherheit ebenso eine Rolle, wie flexible Buchungs- und Exit-Möglichkeiten oder das Service-Level. Nachgewiesene Referenzen bestätigen zusätzlich die Glaubwürdigkeit.
---
Other current blog posts of the organization
forcont business technology gmbh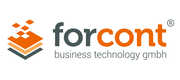 forcont ist ein modernes und hochprofessionelles Softwarehaus. Unser Ziel ist es, einer der führenden SaaS-Anbieter für Enterprise Content Management in Europa zu werden. Bereits heute nutzen mehrere tausend Business-User unsere Cloud-Services. Für unsere Kunden arbeiten wir täglich daran, unsere Produkte und Dienstleistungen zu verbessern, damit geschäftsrelevante Daten und Dokumente zu jedem Zeitpunkt, an jedem Ort und auf jedem beliebigen Endgerät zur Verfügung stehen können. Für diese Arbeit suchen wir Mitarbeiter, die so wie wir bestrebt sind, den Markt anzuführen - mit kreativen Ideen, neuesten Technologien und einem Höchstmaß an Qualität.