Work & Study
Leipzig (Hybrid)
Duales Studium zum Bachelor of Science (w/m/d), (Wirtschafts-) Informatik in Leipzig and Erfurt
Leipzig and Erfurt

Please apply here on "ITmitte.de" with the "Apply Now" link/button at the top right.

#yourmission
Das Studium der Wirtschaftsinformatik beschäftigt sich mit der Entwicklung und Anwendung von Informationssystemen. Die Studierenden erlernen Kernkompetenzen in den Bereichen Informationstechnologie und Betriebswirtschaftslehre.
Eine Vertiefung erfolgt im Schwerpunkt Software Engineering. Innerhalb dieser Vertiefungsrichtung erlernst Du den Prozess der Softwareentwicklung in seinen Phasen kennen.
Die Ausbildung dauert 3 Jahre. Sie erfolgt im Wechsel bei BE‐terna und an einer unserer Partner Universitäten :

Staatliche Studienakademie Leipzig
Staatliche Studienakademie Glauchau
DHBW Stuttgart
Duale Hochschule Gera-Eisenach 
#yoursuperpowers
Allgemeine Hochschulreife mit guten bis sehr guten Leistungen in Mathematik und Informatik
Interesse an betriebswirtschaftlichen Abläufen

Vorzugsweise erste Kenntnisse im Programmieren sowie eine Affinität zur IT
 #beternasuperpowers
Eine angemessene Vergütung in einem innovativen Unternehmen
Mitarbeit in spannenden Projekten im Umfeld von Microsoft Dynamics
Durchgehende Betreuung durch einen Mentor
Gute Chancen auf Übernahme nach Ende Deines Studiums 

duales Studium, Bachelor, Software, entwicklung, Microsoft Dynamics, Wirtschaftsinformatik, Softwareentwicklung, Fachinformatiker, Informatik, Studium, ITmitte.de, Empfehlungsbund
This Internship resp. apprenticeship as 'Duales Studium zum Bachelor of Science (w/m/d), (Wirtschafts-) Informatik' is vacant in following addresses: 04288 Leipzig in Sachsen and 99084 Erfurt in Thüringen.
Brief profile of BE-terna GmbH
Unsere Projekte sind vielfältig - unser Team ist einzigartig! BE-terna zählt mit 1100 Mitarbeitern und 26 Standorten zu den größten europäischen Anbietern von Business-Lösungen. Mit Begeisterung für modernste Softwaretechnologien unterstützen wir unsere Kunden, einfacher und transparenter zu arbeiten. Wir bieten Gestaltungsmöglichkeiten in spannenden Projekten, in denen Teamarbeit großgeschrieben wird. Mehr zu uns und unserer Kultur findest du auf unserer Karriereseite.
Du hast den Kopf voller Ideen und willst etwas bewegen? Du suchst nach Herausforderungen im IT-Umfeld? Dann bist Du bei uns genau richtig! Wir bieten Gestaltungsmöglichkeiten in spannenden Projekten und eine offene und lebendige Unternehmenskultur, die zu Eigenverantwortung animiert und in der Teamarbeit großgeschrieben und gelebt wird. Es erwarten Dich attraktive Rahmenbedingungen, moderne Arbeits- und Kommunikationsräume, flexible Arbeitszeitmodelle sowie erstklassige Weiterbildungsmöglichkeiten – denn wir möchten mit Dir wachsen!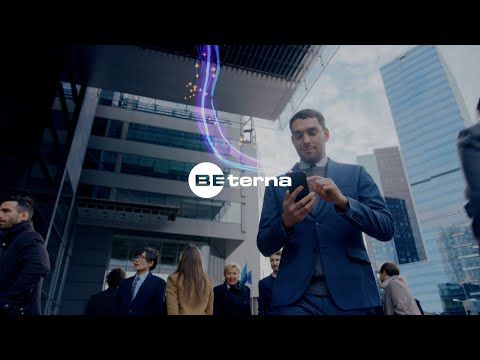 Spheres of competence
JavaScriptC++Software-Designservice managementsotware testprojectmanagementsoftwaredevelopmentsoftware administrationstudiesdocumentmanagementMobilesecurity.NETapprenticeshipwebservicefrontenddatabaseSaaSJavabusiness intelligenceDevOps
Job
Traineeships and apprenticeships
Further education • Leipzig (Hybrid)
12 days ago
Working Student • Leipzig
10 days ago
Publication date: 28-07-2022