App Entwickler (m/w/d) am Standort Leipzig
Leipzig

Please apply here on "ITmitte.de" with the "Apply Now" link/button at the top right.

Für unseren Kunden - ein innovatives IT-Unternehmen mitten im Leipziger Stadtzentrum - suchen wir Sie als App Entwickler (m/w/d) für Native iOS Apps am Standort Leipzig.


Aufgaben:

Planung, Konzeption, Design und Entwicklung von Native iOS-Applikationen unter Nutzung von Swift
Weiterentwicklung und Optimierung bestehender Applikationen hinsichtlich Performance, Usability und User Experience
Durchführung von Risikobewertungen und Machbarkeitsstudien für neue Applikationen 
Erstellen von Testszenarien sowie Testdurchführung 
Durchführung von Funktionalitätstests
Sicherstellung der Produktqualität durch Continuous Integration
Anforderungen/Lernchancen:

Erfolgreich abgeschlossenes Studium im Bereich IT oder eine vergleichbare Ausbildung
Erste Berufserfahrung in der mobil App-Entwicklung
Fundierte Kenntnisse in der Programmierung unter Swift
Sicherer Umgang mit Firebase und dem Framework React wünschenswert
Leidenschaft für neue Technologien und agile Arbeitsweisen (SCRUM)
Selbständige und zuverlässige Arbeitsweise
Sehr gute Deutsch- und gute Englischkenntnisse

Wir vermitteln Sie als IT-Spezialisten entsprechend Ihrer Qualifikation und Ihren persönlichen Wünschen. Bewerbern Sie sich jetzt initiativ oder auf eine unserer Vakanzen, damit wir Sie im Gespräch kostenfrei und individuell beraten können!


Kontaktieren Sie uns auch gern direkt per WhatsApp unter +49(0) 1525/68 28 209.


Brief profile of Modis GmbH, IT Leipzig
Als führender Personalberater hat die Modis ein Netzwerk von über 35.000 Experten aufgebaut. Die besten Köpfe finden gemeinsam mit unseren Kunden die innovativsten IT-Lösungen für ihre Herausforderungen. Als strategischer Partner bringt Modis die richtigen Kompetenzen mit, um mit bahnbrechenden Lösungen einen signifikanten Beitrag zum Geschäftserfolg unserer Auftraggeber zu leisten. Für uns beginnt der gemeinsame Weg mit Ihnen als IT-Spezialisten damit, Ihre Ambitionen zu verstehen. Zusammen arbeiten wir daran, Sie an Ihr Ziel zu bringen – indem wir Sie im gesamten Bewerbungsprozess unterstützen, in Ihre berufliche Entwicklung und Mentoring investieren und Sie während Ihrer Karriere coachen. Freuen Sie sich auf eine individuelle Beratung in unserer Leipziger Niederlassung und regionale Stellenangebote in Mitteldeutschland! Mehr über uns erfahren Sie unter www.modis.de. Unser Ziel ist es, Ihre Fähigkeiten optimal mit geeigneten Unternehmen und IT-Projekten zu verbinden. Wir bieten spannende Jobs für Absolventen, Young Professionals und Senior Professionals.
Haben Sie noch nicht die passende Ausschreibung gefunden? Bewerben Sie sich initiativ bei uns. Wir schauen uns Ihre Daten genau an und melden uns bei Ihnen, sobald wir ein Projekt gefunden haben, dass zu Ihren Wünschen und Fähigkeiten passt.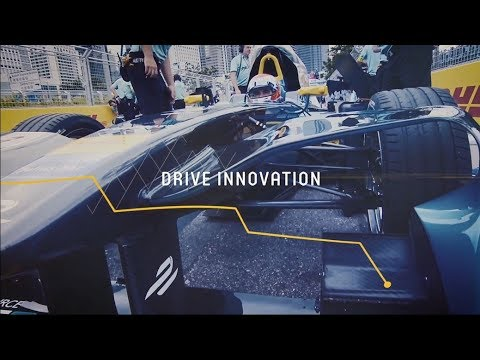 Publication date: 02-12-2019