SAP BW Berater (m/w/d) am Standort Leipzig
Leipzig

Please apply here on "ITmitte.de" with the "Apply Now" link/button at the top right.

Für unseren Kunden - ein deutschlandweit agierendes System- und Beratungshaus mit Spezialisierung im Bereich der Energiewirtschaft - suchen wir Sie als SAP Berater (m/w/d) mit Schwerpunkt BW am Standort Leipzig in Arbeitnehmerüberlassung (mit Option auf Übernahme).


Aufgaben:

Weiterentwicklung der SAP BW / BO-Systemlandschaft 
Implementation, Test und fortlaufende Begleitung von Projekten bis zur Produktivsetzung
Analyse und Konzeption von Modellierungsanforderungen im Bereich SAP BW
Planung und Erarbeitung von IT-Architekturen und den relevanten ETL-Prozessen
Analyse und Bewertung neuer SAP-Lösungen und deren Betreibermodellen sowie Einbindung diese in eine komplexe Gesamtsystemarchitektur 
Mitwirkung bei der Erarbeitung übergeordneter IT-Strategien
Unterstützung bei Serviceanfragen und Datenbereinigungen
Anforderungen/Lernchancen:

Abgeschlossenes Studium der (Wirtschafts-) Informatik oder eine vergleichbare Ausbildung
Erste praktische Erfahrung in der Konzeption und Implementierung von BI-Architekturen / -Technologien und SAP BW-Lösungen
Praktische Kenntnisse als Product Owner oder im Releasemanagement für eine IT-Landschaft vor Vorteil
Ausgeprägte Kommunikations-, Moderations-und Präsentationsfähigkeit
Verhandlungssichere Deutschkenntnisse

Wir vermitteln Sie als IT-Spezialisten entsprechend Ihrer Qualifikation und Ihren persönlichen Wünschen. Bewerbern Sie sich jetzt initiativ oder auf eine unserer Vakanzen, damit wir Sie im Gespräch kostenfrei und individuell beraten können!
Kontaktieren Sie uns auch gern direkt per WhatsApp unter +49(0) 1525/68 28 209. 
Brief profile of Modis GmbH, IT Leipzig
Als führender Personalberater hat die Modis ein Netzwerk von über 35.000 Experten aufgebaut. Die besten Köpfe finden gemeinsam mit unseren Kunden die innovativsten IT-Lösungen für ihre Herausforderungen. Als strategischer Partner bringt Modis die richtigen Kompetenzen mit, um mit bahnbrechenden Lösungen einen signifikanten Beitrag zum Geschäftserfolg unserer Auftraggeber zu leisten. Für uns beginnt der gemeinsame Weg mit Ihnen als IT-Spezialisten damit, Ihre Ambitionen zu verstehen. Zusammen arbeiten wir daran, Sie an Ihr Ziel zu bringen – indem wir Sie im gesamten Bewerbungsprozess unterstützen, in Ihre berufliche Entwicklung und Mentoring investieren und Sie während Ihrer Karriere coachen. Freuen Sie sich auf eine individuelle Beratung in unserer Leipziger Niederlassung und regionale Stellenangebote in Mitteldeutschland! Mehr über uns erfahren Sie unter www.modis.de. Unser Ziel ist es, Ihre Fähigkeiten optimal mit geeigneten Unternehmen und IT-Projekten zu verbinden. Wir bieten spannende Jobs für Absolventen, Young Professionals und Senior Professionals.
Haben Sie noch nicht die passende Ausschreibung gefunden? Bewerben Sie sich initiativ bei uns. Wir schauen uns Ihre Daten genau an und melden uns bei Ihnen, sobald wir ein Projekt gefunden haben, dass zu Ihren Wünschen und Fähigkeiten passt.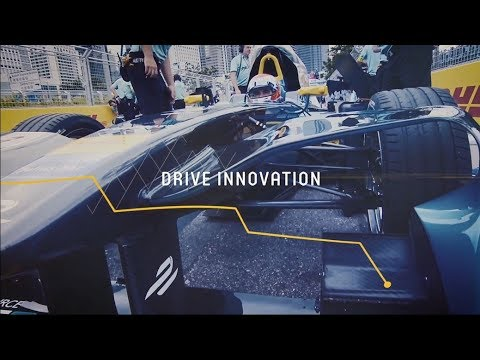 Publication date: 02-12-2019