Netzwerkadministrator (m/w/d) am Standort Radefeld bei Leipzig
Leipzig

Please apply here on "ITmitte.de" with the "Apply Now" link/button at the top right.

Für unseren Kunden - ein IT-Systemhaus mit Fokus auf der Betreuung von ITK-Systemen - suchen wir Sie als Netzwerkadministrator (m/w/d) für die Wartung und Betreuung der kundenseitigen Netzwerkstrukturen am Standort Radefeld bei Leipzig in Personalvermittlung oder Arbeitnehmerüberlassung (mit Option auf Übernahme).
Aufgaben:
Konzeption, Vorbereitung und Überwachung von IT- und TK-Systemen
Installation, Konfiguration sowie Integration von Hard- und Softwarelösungen (inkl. VMware, Server, Storage, Netzwerkinfrastruktur)
Bereitstellung, Inbetriebnahme und Administration von Netzwerkkomponenten
Koordination und Durchführung von Firmware- und Konfigurationsanpassungen
Fehleranalyse und Behebung komplexer Netzwerkprobleme
Monitoring der bestehenden Netzwerklandschaft
Erstellung von IT-Dokumentationen sowie Wissensmanagement
Inventarisierung von Hardwareumgebungen
Anforderungen/Lernchancen:
Abgeschlossene Berufsausbildung im IT-/TK-Umfeld oder vergleichbare Qualifizierung
Erste praktische Kennntisse in der Betreuung von IT-Systemen (Server, Clients und periphere Geräte)
Fundierte Kenntnisse im Netzwerkmanagement sowie Erfahrungen im Routing / Switching
Idealerweise Kenntnisse in JIRA von Atlassian und Teamviewer
Eigenverantwortliche, zuverlässige und strukturierte Arbeitsweise
Teamfähigkeit und Kommunikationsfähigkeit
Fließende Deutsch- und gute Englischkenntnisse
Wir vermitteln Sie als IT-Spezialisten entsprechend Ihrer Qualifikation und Ihren persönlichen Wünschen. Bewerbern Sie sich jetzt initiativ oder auf eine unserer Vakanzen, damit wir Sie im Gespräch kostenfrei und individuell beraten können!
Kontaktieren Sie uns auch gern direkt per WhatsApp unter +49(0) 1525/68 28 209.
Brief profile of Modis GmbH, IT Leipzig
Als führender Personalberater hat die Modis ein Netzwerk von über 35.000 Experten aufgebaut. Die besten Köpfe finden gemeinsam mit unseren Kunden die innovativsten IT-Lösungen für ihre Herausforderungen. Als strategischer Partner bringt Modis die richtigen Kompetenzen mit, um mit bahnbrechenden Lösungen einen signifikanten Beitrag zum Geschäftserfolg unserer Auftraggeber zu leisten. Für uns beginnt der gemeinsame Weg mit Ihnen als IT-Spezialisten damit, Ihre Ambitionen zu verstehen. Zusammen arbeiten wir daran, Sie an Ihr Ziel zu bringen – indem wir Sie im gesamten Bewerbungsprozess unterstützen, in Ihre berufliche Entwicklung und Mentoring investieren und Sie während Ihrer Karriere coachen. Freuen Sie sich auf eine individuelle Beratung in unserer Leipziger Niederlassung und regionale Stellenangebote in Mitteldeutschland! Mehr über uns erfahren Sie unter www.modis.de. Unser Ziel ist es, Ihre Fähigkeiten optimal mit geeigneten Unternehmen und IT-Projekten zu verbinden. Wir bieten spannende Jobs für Absolventen, Young Professionals und Senior Professionals.
Haben Sie noch nicht die passende Ausschreibung gefunden? Bewerben Sie sich initiativ bei uns. Wir schauen uns Ihre Daten genau an und melden uns bei Ihnen, sobald wir ein Projekt gefunden haben, dass zu Ihren Wünschen und Fähigkeiten passt.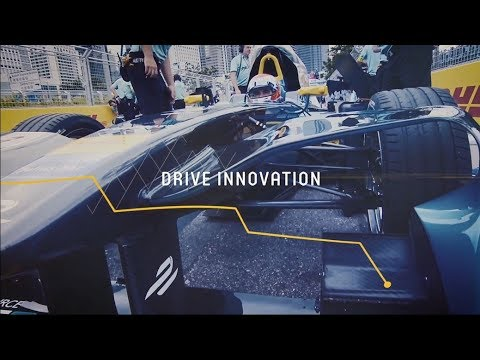 Publication date: 02-12-2019