Manager 1st and 2nd Level Support (f/m/d) in Halle (Saale)
Halle (Saale)

Please apply here on "ITmitte.de" with the "Apply Now" link/button at the top right.

Digitalisierung ist die Theorie. Twinner ist die Praxis. Ein Digital Twinn ist die Übersetzung eines Fahrzeugs in die digitale Welt. Innerhalb weniger Minuten wird dabei mit Twinner ein detaillierter Datensatz eines Autos mit allen relevanten Werten, Ausstattungsmerkmalen und Mängeln generiert.

Mit Dir möchten wir den Erfolg von Twinner beschleunigen und weltweit durchstarten.


Engineer 1st und 2nd Level Support (w/m/d) in Halle/Saale oder Leipzig (kein Callcenter)
Deine Aufgaben bei Twinner
Im Team Operations deckst du den 1st und 2nd Level Support per Ticketsystem für interne, externe Kunden und Fachbereiche per E-Mail oder Telefon ab
Alle Supportanfragen werden dabei von Dir erfasst, dokumentiert, klassifiziert und priorisiert
Das Monitoring und Störungsmanagement sowie Einleiten von Eskalationen sind wesentliche Bestandteile Deiner Aufgaben
Du analysierst und beschreibst auftretende Fehler und gibst entsprechende Hilfestellung bei deren Bearbeitung
Unser Troubleshooting erfolgt via Remotesteuerung und Fernwartung
Weitere Aspekte Deiner Arbeit sind Installation und Wartung von Hard- und Software sowie deren Anwenderbetreuung
Du kommunizierst aktiv mit unseren Kunden und Mitarbeitern
Du führst Systemtests durch und erweiterst und pflegst unsere Wiki
Entwicklungspotenzial: 3rd Level Expert
Für diese Position bringst Du mit
Du hast eine erfolgreich abgeschlossene Ausbildung zum Fachinformatiker/in, Informatikkaufmann/-frau oder eine kaufmännische Berufsausbildung mit einer hohen IT-Affinität
Wir freuen uns ebenfalls über Quereinsteiger aus den Bereichen IT/Elektrotechnik, Informations- oder Kommunikationstechnik bzw. Datenverarbeitung mit entsprechender Berufserfahrung
Du hast schon gute Kenntnisse mit Windows und Servern, MS Office, Virtualisierung und Telefonie (VoIP)
Du kommunizierst sicher sowohl auf Deutsch als auch gut auf Englisch
Eine selbstständige und strukturierte Arbeitsweise sowie ein hohes Verantwortungsbewusstsein sind Dir nicht fremd
Kunden- und Serviceorientierung sind Dir genauso wichtig wie uns
Du hast Spaß an der Digitalisierung und Automatisierung und Lust auf ein innovatives, bahnbrechendes Produkt
Damit begeistern wir Dich
Herausfordernde Aufgaben und ständiges Weiterbilden rund um das Thema Service und Support in einem international ausgerichteten Unternehmen auf Wachstumskurs
Ein breites und abwechslungsreiches Aufgabenfeld in den Bereichen Software, Hardware und Mechanik sowie die Zusammenarbeit mit unserer R&D Abteilung lassen keine Langeweile aufkommen
Ein modern ausgestatteter Arbeitsplatz mit Homeoffice Option
Wir bieten unseren Mitarbeitern Benefits wie bspw. Fahrtkostenzuschuss und interessante, auch abteilungsübergreifende Weiterbildungsprogramme (Peer-Learning)
Ankommen im Unternehmen: ein sinnvoller Onboardingplan, hilfreiche Tools und ein Mentor erleichtern Dir den Einstieg bei uns
Ganz wichtig: Ein freundliches, cooles Team, ein faires und achtsames Miteinander sowie offene Türen des Vorgesetzten (Feedback ist erwünscht)
Du willst endlich ankommen? Wir freuen uns über Deine Bewerbung via Mail, Linkedin oder xing. Du hast Fragen zur Stelle und dem Unternehmen? Kontaktiere uns einfach:
Annett Schmidt
Senior Recruiting Executive Manager
Email: jobs@twinner.com
Phone: +49 172 6330 513
www.twinner.com
Brief profile of Twinner Group
Twinner© is a deeply disruptive automotive startup. Twinner© produces Digital Twinns© of cars. The quality is truly game changing that decisions can be made without ever physically seeing the car. This includes trading, insuring, financing, inspecting, valuating and moving cars. Twinner© brings transparency and trust to automotive transactions. This changes the mechanics of the entire industry. We are widely recognized as a leading industry disruptor (e.g. by PriceWaterhouseCoopers, Digital Insurance Agenda, German TV Galileo (Pro7), Autobild).  
Our clients include globally known brands from the automotive ecosystem like dealers, OEMs, marketplaces etc. We are operating in Europe and are expanding abroad. The Twinner© Group consists of over 150 team members in 4 offices (Halle/Saale, Leipzig, Berlin, Budapest). As in any modern technology company you will find an empowering, ambitious and dynamic work environment.  
Wir suchen Kandidaten, die die Zukunft der Automobilbranche mitgestalten wollen und Digitalisierung leben. Jeder Mitarbeiter kann bei uns seine eigenen Ideen ins Unternehmen und die Prozesse einbringen. Bei Interesse freuen wir uns über Deinen Lebenslauf und Zeugnisse.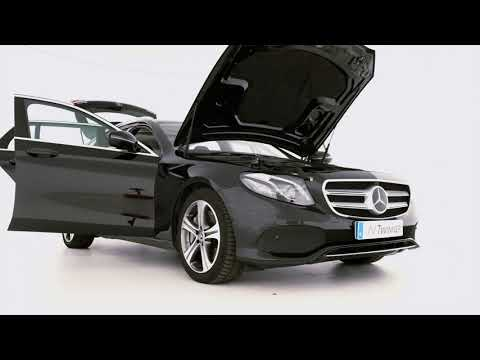 Publication date: 20-09-2021