IT-Supporter (m/w/d) in Leipzig
Leipzig

Please apply here on "ITmitte.de" with the "Apply Now" link/button at the top right.

Du bist ein fachlicher technischer Allrounder mit einschlägigen Erfahrungen im IT-Support? Dann suchen wir genau dich für unser IT-Support-Team beim Händlerbund, dem 360° E-Commerce Netzwerk. Unser Team beschäftigt sich mit der Bearbeitung und Analyse der eingegangenen User-/Kundenanfragen über Telefon, E-Mail und Chat. Ebenso betreut es Kundenumgebungen und behebt schnellstmöglich Fehler in Remote Sessions, bei dem die Sicherstellung eines regelmäßigen Status Updates bezüglich der Fälle an die User/Kunden erfolgt.
Gearbeitet wird mit dem Jira Ticketsystem und Confluence zum stetigen Dokumentieren der Arbeit. 
Für spannende und herausfordernde Aufgaben in Leipzig suchen wir einen engagierten IT-Supporter  (m/w/d) im 2nd/3rd Level.
Was sind meine Aufgaben?
Entgegennahme, Koordination sowie komplette Dokumentation der Support-/Serviceanfragen
Support von Client-, Server-, Netzwerk- und Telekommunikationssystemen
Sicherstellung von IT Security Richtlinien
Implementierung von Softwareprodukten intern sowie extern
Support der Client-Peripherie
Unterstützung und Schulung von Usern/Kunden
Mitwirkung in Projekten rund um den Workplace-Service 
Was bringe ich mit?
Abgeschlossenes Studium der Informatik, eine technische Ausbildung im Fachbereich der IT oder eine vergleichbare Qualifikation
Praktische Erfahrung (mindestens 2-3 Jahre) im IT-Support
Erfahrungen im IT-Support von Windows PCs, Notebooks und Apple Mac-Geräten
Gute Kenntnisse in Linux sowie in Active Directory, Microsoft Basis-Diensten, Microsoft-Exchange und TCP/IP-basierten Netzwerken
Grundlegende Netzwerkkenntnisse (DHCP, IP,TCP/UDP, DNS)
Kenntnisse in Telekommunikationssystemen (Mitel/AAstra), Leaddesk, Windows Client-Betriebssystemen und Microsoft Office (unter Apple macOS) von Vorteil
Kommunikationssichere Deutschkenntnisse und gute Englischkenntnisse in Wort und Schrift
Was erwartet mich?
Ein sehr innovatives, modernes Unternehmen - Vorreiter und Spezialist im E-Commerce
Eine offene, dynamische und kollegiale Unternehmenskultur, in der Engagement und Eigeninitiative gelebt wird
Arbeit nach Scrum innerhalb der IT-Teams 
Attraktive Entwicklungsperspektiven mit einem unbefristeten Arbeitsvertrag und Gestaltungsfreiraum für eigene Ideen
Work-Life-Balance - unter anderem kostenfreies Fitnessstudio und Freizeit Area 
Flexible Arbeitszeitgestaltung und die Möglichkeit, im Homeoffice zu arbeiten
Jeden Tag frisches Obst, Gemüse und Getränke wie Kaffee, Kakao und Wasser 
Teamevents, Gesundheitsvorsorge mit verschiedenen Sportkursen, ein LVB Job Ticket und betriebliche Altersvorsorge 
Wie bewerbe ich mich?
Nutze die Möglichkeit dich online über unser Bewerbungsformular zu bewerben. Falls du Fragen zu diesem Stellenangebot hast, wende dich bitte per E-Mail an Lisa Winkler, Recruiterin: job@haendlerbund.de.
Brief profile of Händlerbund Management AG
Händlerbund - einfach. sicher. handeln.
Wir unterstützen Unternehmen dabei, im E-Commerce erfolgreich zu sein. Sicherheit und Vertrauen bieten Unternehmern die Grundlage, mit ihrem Geschäft nachhaltig zu wachsen und sich zu entwickeln. Mit unserer Kompetenz und Leidenschaft liefern wir Lösungen und Orientierung für die täglichen Herausforderungen der E-Commerce-Branche.
Unsere Geschäftsbereiche:
Legal | Trust | Marketing & E-Commerce | Finance | IT | Service | Sales | Company Management
Rechtssicherheit - Dank hervorragend spezialisierter Rechtsanwälte

Unterstützung - Im Rahmen einer starken Vertretung und großen Community für den E-Commerce.

Lösungen - Durch technische Tools, die den Händler-Alltag möglichst einfach gestalten.

Weiterbildungen - Im Rahmen von Konferenzen, Messen und der E-Learning Plattform des HB Campus.

News - Aus dem festen Redaktionsteam für drei Newsportale.

Kooperationen - Die wir im 360 ° E-Commerce Netzwerk mit über 80.000 geschützten Onlinepräsenzen, Partnern und Dienstleistern eingehen.
Spitzenleistungen in der Rechtsberatung werden durch motivierte und ehrgeizige Mitarbeiter möglich. Unseren Teamgeist und unsere Innovationsfähigkeit erhalten wir, indem wir die nötigen Freiräume zum Denken schaffen. Um uns stetig weiterzuentwickeln, suchen wir motivierte Talente u.a. aus den Bereichen Marketing, IT, Sales, Kundenservice und Recht.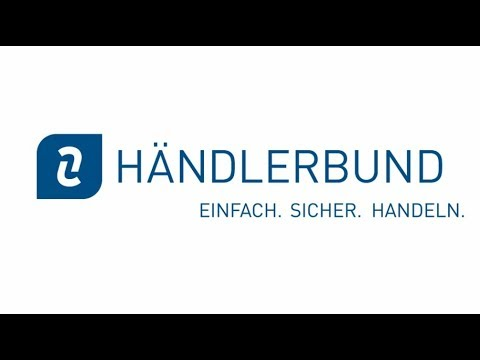 Publication date: 19-01-2021