Cloud Application Engineer (gn) Microsoft 365 - SoftwareONE
Leipzig

Please apply here on "ITmitte.de" with the "Apply Now" link/button at the top right.

Job Function
Business IT
Warum SoftwareONE?
SoftwareONE is a leading global provider of end-to-end software and cloud technology solutions, headquartered in Switzerland. With around 8.300 employees and sales and service delivery capabilities in 90 countries, SoftwareONE provides around 65,000 business customers with software and cloud solutions from over 7,500 publishers.
Cloud Application Engineer (gn) Microsoft 365
contract: full-time, start date: 1.1.2022, location: Leipzig or remote
key facts:
This position is working in the Service Design and Service Transition processes area.

The position will combine these global and local standards and be responsible to provide a top-notch service.

Duties include designing, planning and building of IT services for cloud and on-premises environments.

The position will assist in the maintenance and operations of the existing cloud and on-premises infrastructure and contribute  in transforming it into a modern environment.
Das Aufgabengebiet
Support the SoftwareONE business environment and contribute in projects as needed
Be a subject matter expert in all technologies related to Microsoft 365 solutions and administration
Responsible for implementation of Microsoft 365 features
Administer the Microsoft 365 and Azure AD services and together with other Microsoft 365 service owners
Provide 3rd level support of the Microsoft 365 solution
Support the Service Desk and Operations team by proving solutions that solve problems
Together with the teammates and the service portfolio leader you are the interface to our end-users
Foster operational excellence through streamlined IT processes, standardization and automation
Collaborate and loop back learnings, improvements and challenged to the global IT Organization
Kenntnisse und Fähigkeiten
Your working experience:
5+ years in designing, planning and implementing/administering Microsoft 365 solutions within medium to large organizations (>3,000 users)
Collaboration and project management
Kowledge in:
Microsoft 365/Azure AD Engineering Knowhow
Automation, Scripting/PowerShell 
Azure Automation
Windows Server technology and application
Cloud Solutions, favorable with AWS or Azure
Soft skills:
A desire and interest to stay up-to-date with the latest changes in Windows and integrated software technologies.
Highly self-motivated, self-driven, results oriented and have a positive attitude
Reuses existing knowledge to accelerate solutions delivery
Ability to translate requirements into tangible results
Excellent verbal and written communication skills
Ability to work in an international IT environment
Language skills:
Fluent in German and good in English
Das haben wir zu bieten
A unique corporate culture in which values are lived out in practice
A modern workplace with cutting edge technologies and IT-services

Participation in free language training (also during your working hours)

Various certifications and publisher training

Flexible working hours with the option to work from home

An employee share purchase program

Site-specific sports activities and team events

Networking with colleagues around the world
Individual opportunities for professional development

Intensive induction and a unique learning platform for internal training

Challenging and value-adding opportunities on a global scale with a global end user footprint
Interessiert?
Have we piqued your interest? 
If yes, we are looking forward to receiving your compelling application documents, including information on your availability (starting date) and salary expectations. Please use our online form to apply.
If you have the feeling that the position does not suit you... 
... you can still choose between two further options:
You submit your application and together we have a look on other open jobs that might be a better match with your wishes and skills. Perhaps we can find another opportunity to starting your journey at SoftwareONE.
You know someone who is even better suited for this job? Then feel free to use our referral program: Send us the application of your contact and receive a cash bonus if your referral is successful. (You can find more information about our program ConnectONE here).
#LI-NR1
Brief profile of SoftwareONE Deutschland GmbH
SoftwareONE mit Hauptsitz in der Schweiz ist ein führender globaler Anbieter von End-to-End Software- und Cloud-Technologielösungen. Mit Kompetenzen entlang der gesamten Wertschöpfungskette unterstützt SoftwareONE Unternehmen bei der Konzeption und Umsetzung ihrer Technologie-Strategie, beim Kauf der richtigen Software- und Cloud-Lösungen zum richtigen Preis sowie bei der Verwaltung und Optimierung ihres Software-Bestands. Die Angebote von SoftwareONE sind über die eigenentwickelte digitale Plattform PyraCloud verbunden, die Kunden datenbasierte Informationen zur Verfügung stellt.
Mit rund 5.800 Mitarbeitern sowie Vertriebs- und Dienstleistungskapazitäten in 90 Ländern bietet SoftwareONE rund 65.000 Geschäftskunden Software- und Cloud-Lösungen von mehr als 7.500 Herstellern. Die Aktien von SoftwareONE (SWON) sind an der SIX Swiss Exchange notiert.
Wir bei SoftwareONE sind stolz auf unser kollegiales Arbeitsklima. Bei uns arbeiten Sie in einem innovativen Arbeitsumfeld, in dem Sie individuell über eine systematische Personalentwicklung gefördert werden und Ihre Potenziale optimal ausschöpfen können. Wir sind ständig auf der Suche nach Projektleitern, Support Engineers, Consultants und Softwaretestern für unsere Projekte im Umfeld von Microsoft, VMware und Skype zudem suchen wir Account Manager und Vertriebler.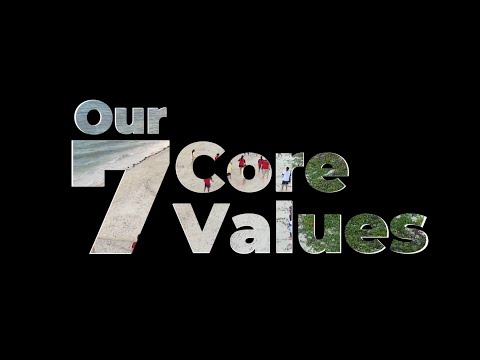 Publication date: 22-09-2021