Halle (Saale)
Senior Software Developer, Twinner Space (f/m/d) - Budapest/Hungary in Halle (Saale)
Halle (Saale)

Please apply here on "ITmitte.de" with the "Apply Now" link/button at the top right.

Twinner brings trust and peace of mind to the automotive industry. We power safe and transparent car transactions around the world by making the true value of a car easily accessible to everyone. To accomplish this mission, we are searching for a Senior Software Developer to join our team in Budapest (Hungary).
Responsibilities 
Guide the design and development of new features for the Twinner Space control system 
Define, document and continuously refine best practices, guidelines and standards to align teams with state-of-the-art development processes and ensure software quality 
Contribute to training and team development, such as finding opportunities for professional development and encouraging knowledge-sharing across teams within the company 
Collaborate with Product Engineering in requirements analysis and specification to make sure we not only build the thing right but also build the right thing 
Support the operation and ongoing maintenance of Twinner solutions and foster DevOps culture alongside the Operations and Cloud Engineering teams 
Qualifications 
Studies in Computer Science, Information Systems or comparable qualifications 
4+ years' professional experience in C#/.NET application and/or C++ development 
Experience developing solutions for machine vision, image processing, or industrial control systems 
Nice To Have: Knowledge of CUDA/GPU programming with OpenCV 
Excellent communication skills and an analytical, detail-oriented approach to problem solving 
Collaborative, inclusive attitude; team-oriented 
Experience in training, coaching, and recruiting developers 
Extensive use of version control systems (i.e. Git) and CI tools (Jenkins, GitLab, etc.) 
Basic understanding of cloud-native application architectures and service providers (Azure, AWS) 
English (fluent), German (optional), Hungarian (optional) 
Benefits 
Co-create the future of a fast growing and truly disruptive startup 
Modern and empowering work environment with personal freedom and flexible work policy 
International colleagues, clients and partners 
Competitive startup salary 
Well-funded company with long term vision 
We are an equal opportunity employer and value diversity in the workplace 
Have we sparked your interest? We would love to hear from you! 
This Job resp. positions as 'Senior Software Developer, Twinner Space (f/m/d) - Budapest/Hungary' is vacant in following addresses: 06112 Halle (Saale) bei/in Saalekreis in Sachsen-Anhalt.
Brief profile of Twinner
Twinner© is a deeply disruptive automotive startup. Twinner© produces Digital Twinns© of cars. The quality is truly game changing that decisions can be made without ever physically seeing the car. This includes trading, insuring, financing, inspecting, valuating and moving cars. Twinner© brings transparency and trust to automotive transactions. This changes the mechanics of the entire industry. We are widely recognized as a leading industry disruptor (e.g. by PriceWaterhouseCoopers, Digital Insurance Agenda, German TV Galileo (Pro7), Autobild).  
Our clients include globally known brands from the automotive ecosystem like dealers, OEMs, marketplaces etc. We are operating in Europe and are expanding abroad. The Twinner© Group consists of over 150 team members in 4 offices (Halle/Saale, Leipzig, Berlin, Budapest). As in any modern technology company you will find an empowering, ambitious and dynamic work environment.  
Wir sind immer auf der Suche nach Talenten, die die Zukunft der Automobilbranche mitgestalten wollen und Digitalisierung leben. Jeder Mitarbeiter:in kann bei uns eigene Ideen ins Unternehmen und in Prozesse einbringen. Du hast Fragen zum Unternehmen und zu den ausgeschriebenen Positionen? Kontaktiere uns einfach. Bei Interesse freuen wir uns über Deinen Lebenslauf.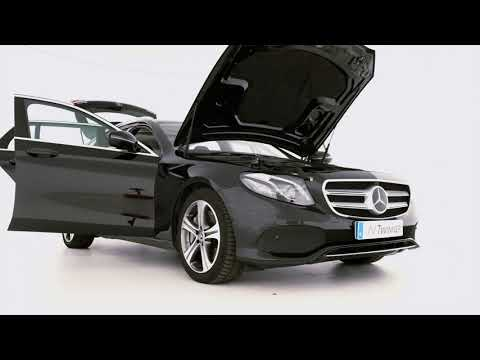 Spheres of competence
service managementsotware testqualitymanagementprojectmanagementsoftware administrationsoftwaredevelopmentstudiesnetworkPHPPythonfrontendJavatraineedigitalisationDevOpsembeddedJavaScriptdatabaseSaaS.NETC++Cloud-Computingbusiness intelligenceCMSIoTMobileSoftware-DesignSystems engineerwebservice
Job



Halle (Saale) (Hybrid)
6 days ago
Publication date: 01-07-2022