BA Student- Duales Studium 2022 - Bachelor of Science - Informatik (m/w/d) in Leipzig
Leipzig

Please apply here on "ITmitte.de" with the "Apply Now" link/button at the top right.

Der Technologiekonzern Rohde & Schwarz zählt mit seinen führenden Lösungen aus den Bereichen Test & Measurement, Technology Systems sowie Networks & Cybersecurity zu den Wegbereitern einer sicheren und vernetzten Welt. Vor mehr als 85 Jahren gegründet, ist der Konzern für seine Kunden aus Wirtschaft und hoheitlichem Sektor ein verlässlicher Partner rund um den Globus. ipoque – A Rohde & Schwarz Company ist ein globaler Marktführer in der IP-Netzwerkanalyse. Durch unsere fundierte Expertise in der IP-Netzwerkanalyse gewinnen unsere Kunden aus IP- Daten handlungsrelevante Erkenntnisse.
Ihre Aufgaben:
 Du lernst die verschiedenen Bereiche von der IT-Administration, der Qualitätssicherung und dem Support bis hin zur Softwareentwicklung kennen
 Du übernimmst eigenständig erste Projekte und erweiterst stetig deine vorhandenen Fähigkeiten und Fertigkeiten im Bereich Web- / Softwareentwicklung
 Du lernst verschiedene (agile) Methoden und Prozesse im Unternehmensalltag kennen
 Du nimmst an internen Schulungen teil
Ihr Profil:
 Allgemeine Hochschulreife oder Fachhochschulreife
 Hohe Affinität zur Informatik, gutes technisches Verständnis und ein Gespür für logische Zusammenhänge
 Strukturierter Arbeitsstil und die Fähigkeit zur Selbstorganisation
 Sichere Englischkenntnisse in Wort und Schrift
Unser Angebot:
ipoque bietet spannende Herausforderungen in einem global agierenden high-tech Unternehmen. Wir sind sehr stolz auf unsere teamorientierte Arbeitsatmosphäre, die Freiräume für Gestaltung und eigenverantwortliches Handeln lässt. Wir bieten eine gerechte Vergütung und attraktive Zusatzleistungen sowie den Vorteil moderner Büroräume in Innenstadtlage. Wir legen großen Wert auf eine gute Work-Life-Balance sowie gründliche Einarbeitung und strategische Mitarbeiterentwicklung.
Interessiert? Dann bewirb dich bitte online bei ipoque GmbH - a Rohde & Schwarz Company, Herr Sebastian Langwald, Bereich Personal, Kennziffer: DE-LPZ-50963026-000. Fragen beantwortet unser Recruitingteam gerne unter: recruiting.ipoque@rohde-schwarz.com.
Apply now
Brief profile of ipoque GmbH
ipoque ist ein Tochterunternehmen von Rohde & Schwarz und ein globaler Marktführer im Bereich Netzwerkanalyse-Software. Als langjährige Experten schaffen wir Lösungen, mit denen unsere Kunden aus Daten wertvolle Erkenntnisse gewinnen.
Als Rohde & Schwarz-Tochter profitieren wir von Synergien, ohne dabei die Agilität eines unabhängigen, dynamischen Unternehmens einzubüßen.
Unser Versprechen
Makrotrends wie Big Data, künstliche Intelligenz und 5G verändern den Markt. Dadurch entstehen enorme Datenmengen, durch die es immer schwieriger wird, den Überblick zu behalten und sinnvolle Schlüsse aus den Daten zu ziehen. Unsere maßgeschneiderten Analyselösungen sammeln, strukturieren und werten diese Daten aus, um den Netzwerkverkehr umfassend sichtbar zu machen. Diese Lösungen ermöglichen es, Netzwerke effizient zu managen und höchste Konnektivität und Sicherheit zu gewährleisten.
Mit kundenspezifischen Lösungen und modularen Konzepten können vorhandene Lösungen im Bereich Netzwerkanalyse und -monitoring gezielt an die stetig wachsende Zahl neuer Kommunikationsstandards angepasst werden.
Wir fühlen uns unseren Kunden gegenüber verpflichtet, die neuesten Technologien in unsere Produkte zu integrieren. Unsere Produkte haben offene Schnittstellen (APIs) und vermeiden ein Vendor-Lock-in. So tragen wir zum Erfolg unserer Kunden in einer sich stetig verändernden digitalen Welt bei.
Unsere Lösungen zeichnen sich durch hervorragende Leistung, Effizienz und Skalierbarkeit aus. Wir bieten umfassenden Service – vom technischen Onsite-Support über Softwareintegration bis hin zu Kundentrainings. Dank dieses umfangreichen, ausgewogenen Portfolios können wir sowohl kleine als auch sehr große Projekte durchführen.
Weitere Informationen finden Sie unter www.ipoque.com
Bei ipoque GmbH arbeiten heißt in einem jungen Unternehmen tätig zu sein, das erfrischend anders ist. Mitarbeiter entwickeln Cutting-Edge-Technologien und -Lösungen für Kunden weltweit und das Unternehmen bietet dafür ein professionelles Umfeld, attraktive Anstellungsbedingungen mit arbeitgeberfinanzierter betrieblicher Altersvorsorge, spannende Entwicklungsmöglichkeiten und eine angenehme Arbeitsatmosphäre im Team.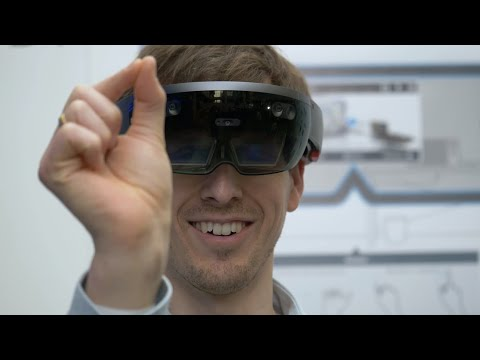 Publication date: 16-09-2021