Trainee Sales Management (m/w/d) in Erfurt
Erfurt

Please apply here on "ITmitte.de" with the "Apply Now" link/button at the top right.

Du hast Lust darauf, deine Kommunikationsstärke im Kundenkontakt auszuleben und Dein Spezialgebiet zu finden? In unserem Trainee Programm lernst Du alles Nötige - von Marktanalyse über IT Vertrieb bis hin zur Neukundenakquise - um optimal auf Deine späteren verantwortungsvollen Aufgaben vorbereitet zu sein.
Unsere Life-Work-Benefits:

Getränke-Flat

Fitness-Angebot

Weiterbildungen

Gleitzeit & Homeoffice

betriebliche Altersvorsorge

Feedback Gespräche

Events & Incentives
Dazu bieten wir dir:
Übernahmeperspektive in ein festes Anstellungsverhältnis
dauerhafte Preisnachlässe bei namenhaften Anbietern
einen kostenfreien Firmenparkplatz
Arbeiten und Kommunizieren auf Augenhöhe
Entspannte und kollegiale Arbeitsatmosphäre und  vieles mehr
Um bei uns richtig durchzustarten, solltest Du Folgendes mitbringen:
ein abgeschlossenes Studium der Angewandten Informatik, der Wirtschaftsinformatik oder der BWL
eine spürbare Affinität zur Tätigkeit als Vertriebsbeauftragter
betriebswirtschaftliche Kenntnisse
aufgeschlossen gegenüber neuen Technologien in den Bereichen Software bzw. IT
Einfühlungsvermögen in die Bedürfnisse von Kunden und Interessenten
erste Erfahrungen in der Durchführung von Präsentationen
sicherer Umgang mit allen relevanten MS-Office-Produkten
Kenntnisse in der Softwareentwicklung oder im IT-Umfeld sind von Vorteil
Brief profile of Q-SOFT GmbH
Die Q-SOFT steht für Innovation, Fortschritt und Qualität. Das Alleinstellungsmerkmal, für jeden Kunden individuelle Lösungen zu finden und kreieren zu können, ist das Fundament für das akribische, zuverlässige Arbeiten all unserer Mitarbeiter.
Von Peter Volkmar und Uwe Sengteller 1990 gegründet, sind wir nun seit mehr als 30 Jahren eines der führenden Unternehmen der IT- und Software-Branche in Mitteldeutschland. Unser Experten-Team kann auf einen umfassenden Erfahrungsschatz zurückgreifen und entwickelt für kommunale Entsorgungsunternehmen, maßgeschneiderte Lösungen, die sowohl einzelne Module als auch All-In-One-Pakete beinhalten.
Als herstellerneutraler IT-Dienstleister trägt Q-SOFT durch die Beratung, Implementierung bis hin zum 24/7- Support für den Erfolg der Projekte unserer Kunden bei. Unsere Mission: Kerngeschäftsprozesse optimieren durch den gezielten Einsatz moderner IT. Dabei verfolgen wir eine klare Philosophie: Wir verbinden technologische Kompetenz mit ausgeprägtem fachlichen und betriebswirtschaftlichen Know-how.
Unsere Produkte, unsere Lösungen und unsere Dienstleistungen sind auf Ressourcenschonung, Energieeffizienz und Umweltfreundlichkeit ausgelegt, darauf bestehen wir.
WIR stehen für ein modernes Unternehmen, das technologische Kompetenz mit ausgeprägtem fachlichen und betriebswirtschaftlichen Know-how verbindet.
lösungsorientierte Hands-on-Mentalität
Teamgeist
ausgeprägte analytische Fähigkeiten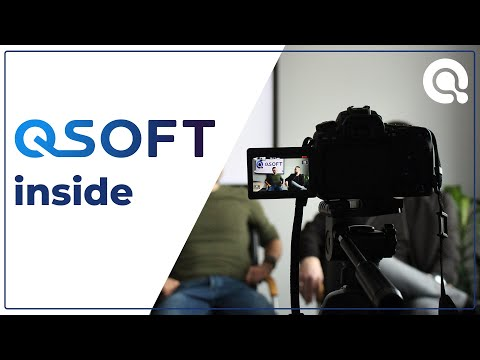 Publication date: 21-10-2021