Desktop Support Engineer (m/w/d) in Leipzig
Leipzig

Please apply here on "ITmitte.de" with the "Apply Now" link/button at the top right.

In order to strengthen our team, we are looking for a DESKTOP SUPPORT ENGINEER (m/w/d) for our Leipzig office.
We're one of the most broadly deployed logistics and supply chain technology companies in the world. More than 22,000 customers around the globe use our cloud-based solutions to transform the way they move inventory and information to enhance productivity, better serve customers, thrive competitively, keep pace with evolving regulations, and respond to rapidly changing market conditions. Descartes is publicly traded (Nasdaq: DSGX, TSX: DSG) with headquarters in Waterloo, Ontario, Canada, and offices and partners around the world. With record financial performance for more than 16 years, we lead the industry in innovation investment. Every day, logistics service providers, manufacturers, retailers, distributors, and other logistics-intensive businesses of all sizes rely on our scale, stability, and comprehensive solution footprint to move what's most important to them. Learn more at www.descartes.com.
Position Overview
In your function of Desktop Support Engineer, you support the Descartes employees in Europe. Together with your colleagues and other IT specialists, based on technologies such as Microsoft Office, Office 365. You will mainly be working from the home office, or out of our office in Leipzig.
Responsibilities
Diagnose and resolve all assigned Level 1 Incidents within the appropriate SLA's.
Communicate and document Incident progress and resolution.
Research solutions and if necessary, escalate incidents to Level 2 support where needed.
Investigate preventative measures and make recommendations.
Contribute towards Knowledge Base/FAQ documentation.
Manage third party support or repairs either on- or off-site.
Communicate and document Service Request progress and resolution.
Configure and deliver new or previously used end-user equipment.
Provision Infrastructure/application end-user access and permissions.
Revoke access and permissions and collect leavers equipment where necessary.
Provide project support and assistance when requested by the Infrastructure Project Teams.
Provide administration support and assistance as needed working under the direction and supervision of the network administration team.
Respond to end-user Incidents or Service Requests in person, via phone, or electronically.
Assisting with the procurement of software, desktops, laptops & peripherals and ensuring stock control is maintained via weekly stock checks.
Skills and Experience
You have a bachelor's degree in computer sciences and/or more than 2 years of experience in System Engineering and/or Consultancy.
You are flexible, stress resistant and customer oriented.
You possess strong communication, documentation and presentation skills.
You quickly adapt to new environments and like to interact with customers and suppliers.
You are a real team player with focus on quality.
You are prepared to work in a standby "on call" system.
Technical Skills Set
Windows 10
Office 365
Basic Active Directory Administration
Desktop and Laptop hardware support
Microsoft Office Support
Printer installation and troubleshooting
Installing and configuring of IOS and Android devices
A working Knowledge of TCP/IP Basics
Fluent English and a good level of German written and oral
Desired Skills
Hands-on experience of configuring network equipment including switches and routers.
Good knowledge of SharePoint.
Good understanding of networking services such as FTP, DHCP.
General knowledge of firewalls and VPNs preferably Cisco AnyConnect.
Occasional travel to data centres and other locations may be required.
Brief profile of Descartes Systems (Germany) GmbH
Wir, die Descartes Systems (Germany) GmbH, sind einer der führenden Hersteller für Warenwirtschaftssoftware und Lagerlogistik-Lösungen im E-Commerce. Als Teil der Descartes Systems Group Inc. (DSGX) zählen wir mit über 1.500 Mitarbeitern und über 20.000 Kunden weltweit zu den erfolgreichsten IT Unternehmen im Bereich Logistik und Supply Chain. Mit unserer Lösung Descartes pixi decken wir alle E-Commerce- und Omnichannel Backend-Prozesse eines Händlers von der Kundenbestellung über barcodegestützte Pick- und Pack-Prozesse im Lager, den Versand, sowie das Versand-Tracking bis hin zur Rechnungsstellung ab. pixi automatisiert Geschäftsprozesse und unterstützt mittels intelligenter Logistikverfahren die Umschlagzeiten im Warenlager zu optimieren, sowie die Lagerkapazitäten optimal zu nutzen. Durch eine modulare Architektur, Webservices und Standardschnittstellen fügt sich pixi nahtlos in andere Systemumgebungen ein. Über 300 Unternehmen - darunter große Online Pure Player, Hersteller, Retailer, Großhändler und Fulfiller - wie arktis.de, design3000.de, calida.com und seidensticker.com setzen pixi erfolgreich ein.
Du bist im E-Commerce zuhause oder willst Teil einer der derzeit wohl spannendsten Märkte sein? Du suchst nach einer neuen Herausforderung mit interessanten Aufgaben und einem kreativen Team? Dann bist Du bei uns genau richtig! Sollte eine unserer Stellenausschreibungen auf Dich zutreffen, dann bewirb Dich jetzt. Wir freuen uns auf Dich!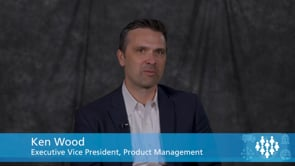 Publication date: 22-11-2021