DevOps Engineer (gn) Applications | Infrastructure & Cloud - SoftwareONE
Leipzig

Please apply here on "ITmitte.de" with the "Apply Now" link/button at the top right.

Job Function
Business IT
Warum SoftwareONE?
SoftwareONE is a leading global provider of end-to-end software and cloud technology solutions, headquartered in Switzerland. With around 8.300 employees and sales and service delivery capabilities in 90 countries, SoftwareONE provides around 65,000 business customers with software and cloud solutions from over 7,500 publishers. 
DevOps Engineer (gn) Applications | Infrastructure & Cloud 
contract: full-time, start date: 1.1.2022, location: Leipzig or remote (Germany)
key facts
Manage and support our applications on their lifecycle from PaaS to SaaS. 
Take an active part on the evolution and modernization of our applications.  
Work as a DevOps and bridge between the teams of software development and infrastructure. 
Provide technical support and expertise to users. 
Das Aufgabengebiet
Setting up, optimizing and maintaining our Enterprise solutions.  
Taking an active part on the evolution and modernization of the applications.  
Driving automation of application deployment for production and pre-release environments.  
Defining and implementing monitoring requirements and implement automated incident resolution solutions, this includes systems capacity, health indicators, trends, cost optimization and provide analytics plus forecasts for required capacity.  
Efficiently troubleshoot simple and complex issues in order to provide outstanding support   
Owning the solutions and Identifying areas for process and efficiency improvement  
Ensuring all necessary operational processes and procedures are carried out with a high level of attention to detail and on-time delivery.  
Defining and document standard run books and operating procedures. Create and maintain system information and architecture diagrams.  
Analyzing requirements and translating them into technical solutions  
Ensuring that your solutions are aligned with company engineering principles and guidelines  
Taking part in the planning and estimation of your team's initiatives for sprints and quarters  
Sharing your expertise and knowledge with others as well as helping them to grow  
Kenntnisse und Fähigkeiten
Your working experience:
You have good hands-on experience with Azure and AWS  
You possess a good knowledge of AWS tools like RDS and ELB as well as infrastructure as Code  
You are proficient in monitoring highly available systems like Icinga, Splunk and Grafana  
You have good knowledge in scripting  
Language skills: 
Good English language skills in speaking, reading, and writing 
Soft skills: 
You deeply care about reliability, availability, and scalability as well as automation and standardization  
You love to work in a diverse team with people from a variety of backgrounds, cultures and with different levels of experience  
You can balance the investment and value of the things you build  
You live up and identify yourself with the values of our company  
Das haben wir zu bieten
What we have to offer you
A unique corporate culture in which values are lived out in practice
A modern workplace with cutting edge technologies and IT-services

Participation in free language training (also during your working hours)

Various certifications and publisher training

Flexible working hours with the option to work from home

An employee share purchase program

Site-specific sports activities and team events

Networking with colleagues around the world
Individual opportunities for professional development

Intensive induction and a unique learning platform for internal training

Challenging and value-adding opportunities on a global scale with a global end user footprint
Interessiert?
Have we piqued your interest? 
If yes, we are looking forward to receiving your compelling application documents, including information on your availability (notice period) and salary expectations. Please use our online form to apply.
If you have the feeling that the position does not suit you... 
... you can still choose between two further options:
You submit your application and together we have a look on other open jobs that might be a better match with your wishes and skills. Perhaps we can find another opportunity to starting your journey at SoftwareONE.
You know someone who is even better suited for this job? Then feel free to use our referral program: Send us the application of your contact and receive a cash bonus if your referral is successful. (You can find more information about our program ConnectONE here).
#LI-NR1
Brief profile of SoftwareONE Deutschland GmbH
SoftwareONE mit Hauptsitz in der Schweiz ist ein führender globaler Anbieter von End-to-End Software- und Cloud-Technologielösungen. Mit Kompetenzen entlang der gesamten Wertschöpfungskette unterstützt SoftwareONE Unternehmen bei der Konzeption und Umsetzung ihrer Technologie-Strategie, beim Kauf der richtigen Software- und Cloud-Lösungen zum richtigen Preis sowie bei der Verwaltung und Optimierung ihres Software-Bestands. Die Angebote von SoftwareONE sind über die eigenentwickelte digitale Plattform PyraCloud verbunden, die Kunden datenbasierte Informationen zur Verfügung stellt.
Mit rund 5.800 Mitarbeitern sowie Vertriebs- und Dienstleistungskapazitäten in 90 Ländern bietet SoftwareONE rund 65.000 Geschäftskunden Software- und Cloud-Lösungen von mehr als 7.500 Herstellern. Die Aktien von SoftwareONE (SWON) sind an der SIX Swiss Exchange notiert.
Wir bei SoftwareONE sind stolz auf unser kollegiales Arbeitsklima. Bei uns arbeiten Sie in einem innovativen Arbeitsumfeld, in dem Sie individuell über eine systematische Personalentwicklung gefördert werden und Ihre Potenziale optimal ausschöpfen können. Wir sind ständig auf der Suche nach Projektleitern, Support Engineers, Consultants und Softwaretestern für unsere Projekte im Umfeld von Microsoft, VMware und Skype zudem suchen wir Account Manager und Vertriebler.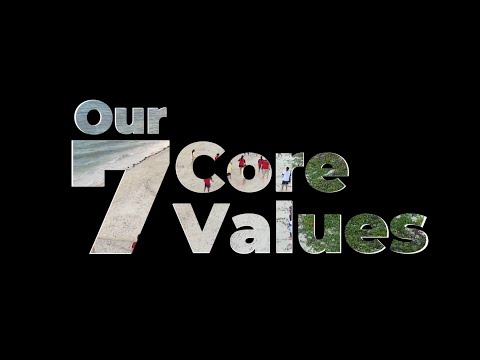 Publication date: 15-11-2021