Solution Architect (gn) Modern Application - SoftwareONE
Leipzig

Please apply here on "ITmitte.de" with the "Apply Now" link/button at the top right.

Why SoftwareONE?
The Solution Architect (gn) is a technical leader who can identify and understand the business needs and, according to those needs, design, and document a solution architecture aligned with the technical constrain of the customer environment.
The role
Identify architectural characteristics.
Prioritize, with the customer, the architectural characteristics.
Define and document the architecture of the solution(High-level design)
Define with the development team, and document, the implementation guidelines.
Document technical decisions.
Make sure that the team, including the customer, understand and supports the defined solution architecture.
Implement the required POC to support the decision process regarding the architecture quality attributes.
Support the development team and help them grow in their technical skills.
Inspect the code base and fix miss alignment with the architecture guidelines.
Improve SoftwareONE software architecture practice
What we need to see from you
Ability to effectively lead people including when no direct reporting line exists
Effective coordination & collaboration amongst teams as well as in projects
Able to learn quickly, and keep pace with rapid changes in the Software Development domain.
Lead & Contribute knowledge sharing within a community (e.g. team, practice, or project).
Possess working knowledge of general principles of IT Industry Standards (ITIL, Six Sigma)
Advanced Consulting skills
Customer business process analysis and understanding
Advanced business writing skills for customer deliverables
Customer solution presentation for complex solution designs (Ability to articulate the business value on complex solutions)
Obtain and maintain vendor certifications
Experience and desire to work in a technology consulting environment that requires regular travel
Common European Framework of Reference for Languages (CEFR) C1 Proficiency
Technical Skills: 
Advanced skills in

Programming languages: C# or Java or JavaScript
Service Development: RESTful services, Microservices, API gateways, Webhooks, Functions as a service
Database design (SQL, NoSQL)
Azure or AWS: Compute, Storage and PaaS services, serverless
Containers: Docker, Kubernetes
DevSecOps practices
Frameworks: (One or more of) Angular, AngularJS, react.js, React Native, Node.js, Ember.js, Vue.js, Flutter

Web Application Frameworks (one or more of): ASP.Net MVC, PHP, Spring
Agile Software Development Lifecycle experience
Demonstrated experience analyzing, defining, and documenting Software Architecture
Software Estimation Techniques experience
Design and cloud architecture patterns knowledge
What you should really know about us.What we expect from our employeesJob Function
Cloud & Software Services
Brief profile of SoftwareONE Deutschland GmbH
SoftwareONE mit Hauptsitz in der Schweiz ist ein führender globaler Anbieter von End-to-End Software- und Cloud-Technologielösungen. Mit Kompetenzen entlang der gesamten Wertschöpfungskette unterstützt SoftwareONE Unternehmen bei der Konzeption und Umsetzung ihrer Technologie-Strategie, beim Kauf der richtigen Software- und Cloud-Lösungen zum richtigen Preis sowie bei der Verwaltung und Optimierung ihres Software-Bestands. Die Angebote von SoftwareONE sind über die eigenentwickelte digitale Plattform PyraCloud verbunden, die Kunden datenbasierte Informationen zur Verfügung stellt.
Mit rund 5.800 Mitarbeitern sowie Vertriebs- und Dienstleistungskapazitäten in 90 Ländern bietet SoftwareONE rund 65.000 Geschäftskunden Software- und Cloud-Lösungen von mehr als 7.500 Herstellern. Die Aktien von SoftwareONE (SWON) sind an der SIX Swiss Exchange notiert.
Wir bei SoftwareONE sind stolz auf unser kollegiales Arbeitsklima. Bei uns arbeiten Sie in einem innovativen Arbeitsumfeld, in dem Sie individuell über eine systematische Personalentwicklung gefördert werden und Ihre Potenziale optimal ausschöpfen können. Wir sind ständig auf der Suche nach Projektleitern, Support Engineers, Consultants und Softwaretestern für unsere Projekte im Umfeld von Microsoft, VMware und Skype zudem suchen wir Account Manager und Vertriebler.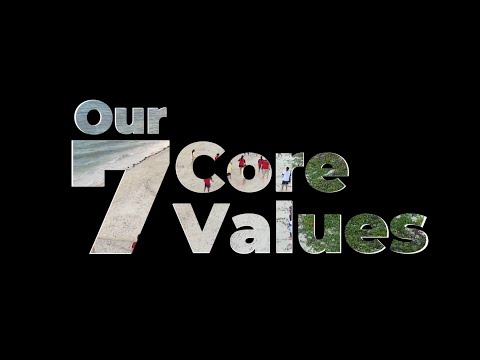 Publication date: 15-11-2021