Leipzig (Hybrid)
Working Student Marketing ( m/f/x) in Leipzig
Leipzig

Please apply here on "ITmitte.de" with the "Apply Now" link/button at the top right.

The Rohde & Schwarz technology group is among the trailblazers when it comes to paving the way for a safer and connected world with its
leading solutions in test & measurement, technology systems, and networks & cybersecurity. Founded more than 85 years ago, the group is
a reliable partner for industry and government customers around the world.
Ipoque is a global leader in the world of IP network analytics software. With our deep IP network analytics expertise, we empower our
customers to transform IP data into actionable intelligence.

Join our subsidiary ipoque GmbH - a Rohde & Schwarz Company in Leipzig (Germany) at the earliest possible date as
Working Student Marketing (m/f/x)
This position is limited to 20,00 hrs per week. This position is limited to 12 months
Your tasks:

ı Target Customer Prospecting
ı Cold Calling / Social Media Customer Acquisition
ı Support in content creation for external communication (e.g. newsletters, website and social media), internal communication and digital marketing campaigns
ı Conduct market analysis and research
ı Support in administrative marketing tasks
Your qualifications: 
Matriculation at a German university
ı Knowledge in the area of marketing or communication science
ı High perception and willingness to learn
ı Good presentation and communication skills
ı Excellent English skills; English as native language is of advantage
Our offer:

With ipoque, you'll find exciting challenges in a globally active high-tech company. We're proud of our agile and team-based working environment that leaves
plenty of scope to explore possibilities and take initiative. We offer competitive, performance-based compensation, attractive fringe benefits and the option to
work both in our modern offices and from your home office. A good work-life balance, a thorough onboarding process and strategic employee development are
also important to us.
If this sounds like the job you've been looking for, please apply online at ipoque GmbH - a Rohde & Schwarz Company, Sebastian Langwald, Human Resources,
Ref. number: DE-LPZ-51061433-001. If you have any questions, please contact our recruiting team: recruiting.ipoque@rohde-schwarz.com
https://www.rohde-schwarz.com/career
marketing, communication science, Student, agile, Englisch, ITmitte.de, Empfehlungsbund
This Internship resp. apprenticeship as 'Working Student Marketing ( m/f/x)' is vacant in following addresses: 04109 Leipzig in Sachsen.
Brief profile of ipoque GmbH
ipoque ist ein Tochterunternehmen von Rohde & Schwarz und ein globaler Marktführer im Bereich Netzwerkanalyse-Software. Als langjährige Experten schaffen wir Lösungen, mit denen unsere Kunden aus Daten wertvolle Erkenntnisse gewinnen.
Als Rohde & Schwarz-Tochter profitieren wir von Synergien, ohne dabei die Agilität eines unabhängigen, dynamischen Unternehmens einzubüßen.
Unser Versprechen
Makrotrends wie Big Data, künstliche Intelligenz und 5G verändern den Markt. Dadurch entstehen enorme Datenmengen, durch die es immer schwieriger wird, den Überblick zu behalten und sinnvolle Schlüsse aus den Daten zu ziehen. Unsere maßgeschneiderten Analyselösungen sammeln, strukturieren und werten diese Daten aus, um den Netzwerkverkehr umfassend sichtbar zu machen. Diese Lösungen ermöglichen es, Netzwerke effizient zu managen und höchste Konnektivität und Sicherheit zu gewährleisten.
Mit kundenspezifischen Lösungen und modularen Konzepten können vorhandene Lösungen im Bereich Netzwerkanalyse und -monitoring gezielt an die stetig wachsende Zahl neuer Kommunikationsstandards angepasst werden.
Wir fühlen uns unseren Kunden gegenüber verpflichtet, die neuesten Technologien in unsere Produkte zu integrieren. Unsere Produkte haben offene Schnittstellen (APIs) und vermeiden ein Vendor-Lock-in. So tragen wir zum Erfolg unserer Kunden in einer sich stetig verändernden digitalen Welt bei.
Unsere Lösungen zeichnen sich durch hervorragende Leistung, Effizienz und Skalierbarkeit aus. Wir bieten umfassenden Service – vom technischen Onsite-Support über Softwareintegration bis hin zu Kundentrainings. Dank dieses umfangreichen, ausgewogenen Portfolios können wir sowohl kleine als auch sehr große Projekte durchführen.
Weitere Informationen finden Sie unter www.ipoque.com
Bei ipoque GmbH arbeiten heißt in einem jungen Unternehmen tätig zu sein, das erfrischend anders ist. Mitarbeiter entwickeln Cutting-Edge-Technologien und -Lösungen für Kunden weltweit und das Unternehmen bietet dafür ein professionelles Umfeld, attraktive Anstellungsbedingungen mit arbeitgeberfinanzierter betrieblicher Altersvorsorge, spannende Entwicklungsmöglichkeiten und eine angenehme Arbeitsatmosphäre im Team.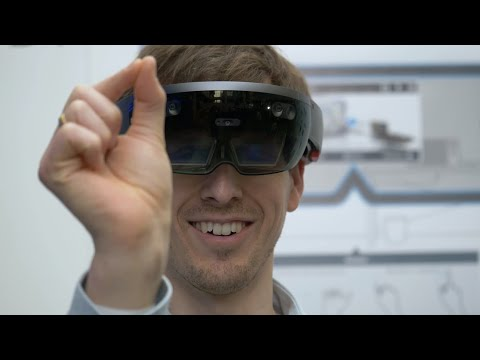 Publication date: 19-05-2022