Professional
Remote
Service Delivery Design Lead -  IT Asset Management (ITAM) (Home-Office)
Leipzig, Erfurt, and Magdeburg

Please apply here on "ITmitte.de" with the "Apply Now" link/button at the top right.

Why SoftwareONE?
SoftwareONE is in the middle of an exciting transformation journey becoming one of the fastest-growing global platform, solution, and technology service providers. We offer a full suite of solutions to help organizations transform their technology landscape, and optimize their technology investments, in an increasingly software-defined and cloud-first world. Combining this with our legacy of being a trusted partner to >65,000 customers globally, means that our growth is only just beginning!
Join our global leadership team to drive SoftwareONE's IT Asset Management Service Line on a global level.
Service Delivery Design Lead (gn) -  IT Asset Management (ITAM)
pensum: full-time, perm
location: global - remote possible - NORAM or EMEA preferred 
The role
The Service Delivery Design Lead (SDDL) is focused on all delivery and operational aspects of the ITAM service line.
In this capacity you are responsible for quality delivery and operational excellence, enablement, escalation management and constant improvement. Ensuring appropriate bottom line delivery with service & problem management.
To be successful you will have expert knowledge in service delivery, onshore, near-shore and offshore operating models and blended execution models, along with a process focused mindset. You will balance location, language, automation, module delivery and cost/efficiency of the service line to ensure profitable service module delivery.
Target is to have a world class delivery engine which is recognized by customers externally and internally! 
Core Accountabilities:
Service delivery model design 
Your goal is to design a best-in class model for service delivery on group and regional level  
You ensure a right-size target delivery mix (remote vs. local) to target cost (as defined by business case) and project/ contract quality requirements​ 
Service delivery model efficiency improvements 
You review delivery efficiency and cost vs. contribution margin required by the service line 
You will engage with the local delivery teams to enable their success; you will hear feedback for opportunities to improve and you will prioritize these improvements for the benefit of all countries 
You will build processes, guidelines, best practices to enable and constantly improve the delivery model
Capacity Planning
Conduct strategic capacity planning, e.g., based on sales pipeline and forecasts​ 
What we need to see from you
your experience
Several years of professional experience in management positions in international setting 
Previous experience in service delivery model conception and capacity forecasting
Extensive experience in communication with relevant stakeholders to generate / maintain common processes and collaterals while ensuring a single source of truth for the business
your knowledge
Deep IT Asset Management domain expertise 
Ability to effectively lead people in matrix org structures (including when no direct reporting line exists) 
Strong analytical skills - proven ability to analyse and understand business processes and suggest improvements 
Exceptional collaboration skills in order to ensure alignment and avoid duplication across services 
Excellent interpersonal and (verbal as well as written) communication skills in English required 
Technical Skills

Industry certification focused on ITAM 
Experience with SAM Tools such as ServiceNOW, Flexera, Snow, etc. 
your personality
Our Core Values fit your value system
Strong leadership skills
Planning ability
Efficient communication
Collaboration
Analytical capacity
What we have to offer
Lived corporate values for an appreciative and supportive working atmosphere
A global working environment with a strong focus on diversity and inclusion that enables you to work with people of different cultures from all around the world
An excellent work-life balance, including flexible working times and remote working options wherever possible
A unique SoftwareONE working culture where we celebrate our success, that includes company parties, team events and social events 
Corporate benefits such as shopping discounts, company pension plan, employee share purchase program, etc. as per local country policies and guidelines
Further training support (grants, language training or special leave days)
and many more...
* benefits may vary (depending on country)
Have we piqued your interest?
If yes, we are looking forward to your application, including information on your availability (notice period) and salary expectations. Please use our online form to apply.
If you have the feeling that the position doesn`t suit you... 
... you can still choose between two further options:
Have a look at our website and join our Talent Community in order to receive information on future opportunities.
You know someone who is even better suited for this job? Then feel free to use our referral program: Send us the application of your contact and receive a cash bonus if your referral is successful. (You can find more information about our program ConnectONE here).#LI-MK1 #LI-remote
You need more information?
Some of our initiatives:
What you should really know about us.
Strip away everything. Strip away our brand, strip away our buildings, strip away our offices. What are we left with? Our people. This is what makes SoftwareONE successful. Passionate people who live and breathe our values every day, who delight our customers, every day, and who go above and beyond, every day. Our culture is unique, and I believe that having the right people and empowering them to succeed, is the absolute key to our success.
-Patrick Winter, Founder.
What we expect from our employees
 Success at SoftwareONE is not defined by what you do for yourself, but by what you deliver for our customers, the business and for the employees around you. SoftwareONE employees are energized, agile and are laser focused on delivering world class Customer Satisfaction and results. Our leaders motivate and inspire their teams and provide a working environment that delivers incredible levels of Employee Satisfaction. We are Humble, have a very high degree of Integrity and are simply not interested in politics. Our leaders operate with a high levels of Discipline but are able to work at Speed manage change in a global economy. 
"SoftwareONE is an equal opportunity employer. With employee satisfaction as one of our core values, we are passionate about diversity and are committed to creating an inclusive environment for all of our employees. We want every employee to have the greatest experience of their career." 
Job Function
Cloud & Software Services
Cloud Software Services, Englisch, it-administration, Cloud-Computing, Software, IT-Administrator, Software-Entwicklung, Software-Test, ITmitte.de, Empfehlungsbund
Open to applicants from the following countries for full remote employment:
Germany
Brief profile of SoftwareONE Deutschland GmbH
SoftwareONE mit Sitz in der Schweiz ist ein führender globaler Anbieter von End-to-End Software- und Cloud-Technologielösungen. Mit Kompetenzen entlang der gesamten Wertschöpfungskette ermöglichen wir es unseren Kunden, ihre kommerziellen, technologischen und digitalen Strategien ganzheitlich zu entwickeln und umzusetzen. Wir unterstützen bei der Modernisierung von Anwendungen und der Migration geschäftskritischer Workloads in Public Clouds und verwalten und optimieren gleichzeitig die zugehörigen Software- und Cloud-Bestände sowie deren Lizenzierung. Unsere Angebote sind über die eigenentwickelte digitale Plattform PyraCloud verbunden, die Kunden datenbasierte Informationen zur Verfügung stellt.
Mit rund 8'300 Mitarbeitenden und Vertriebs- und Dienstleistungskapazitäten in 90 Ländern bieten wir rund 65'000 Geschäftskunden Software- und Cloud-Lösungen von mehr als 7'500 Herstellern. Die Aktien von SoftwareONE (SWON) sind an der SIX Swiss Exchange notiert.
Unsere Mitarbeiter:innen sind unser größtes Kapital!
Deshalb unterstützen wir unsere Kolleg:innen, investieren in ihre Weiterbildung und fördern ihre professionelle Entwicklung. Work-Life-Harmony ist für uns ein zentrales Thema –wir streben nach einer optimalen Verknüpfung beider.
Unsere Core Values bilden unsere DNA - daher sollte sich jede/r Mitarbeiter:in auch mit diesen identifizieren können. Mitarbeiter:in der SoftwareONE sind bereit, die Extrameile zu gehen und unsere Zukunft intelligent und engagiert mitzugestalten. Denn wir stehen nie still auf der Suche nach den besten Lösungen und innovativsten Dienstleistungen. Wir konzentrieren uns jetzt und in Zukunft auf ein gemeinsames Ziel: Wir machen für unsere Kunden den Unterschied!
Und wir wachsen stetig. Daher freuen uns über neue Kolleg:innen in u.a. folgenden Bereichen: IT (Cloud, Engineering, Softwareentwicklung, Product Mangement, Agile Coaching...), Finance, Marketing, HR, Legal und Sales.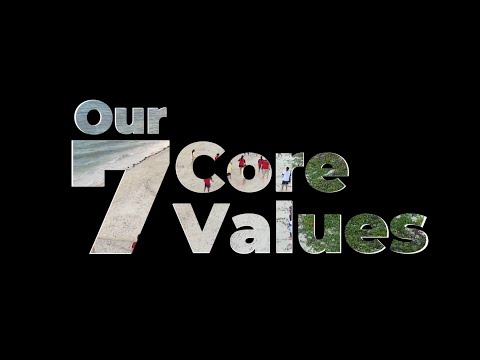 Spheres of competence
Software-Designservice managementsotware testprojectmanagementsoftware administrationsoftwaredevelopmentstudiessecurityapprenticeshipMobilebusiness intelligencedatabaseSaaS.NETDevOpsCloud-ComputingC++digitalisationITIaaSJavaJavaScriptPHPPythonSAPSystems engineertraineeRubyContainer-virtualizationABAP
Job
Traineeships and apprenticeships

Work & Study • SoftwareONE (Hybrid)
17-07-2022
Publication date: 08-08-2022