Professional
Remote
Senior SAP Licensing Specialist (gn) (Home-Office)
Leipzig, Erfurt, and Magdeburg

Please apply here on "ITmitte.de" with the "Apply Now" link/button at the top right.

Job Function
Software & Cloud Services
Warum SoftwareONE?
Senior SAP Licensing Specialist (gn)
Fulltime, multiple locations, hybrid (HO and office)
Are you a Senior SAP Licensing Specialist with solid knowledge about creating SAP licensing positions? Do you have a deep understanding of SAP functionality, table structures and user profiles? Do you believe in providing value to SAP customers and helping them avoid and save costs? Do you have good communication and presentation skills and want to be part of an international team? Then look no further and join us!
SoftwareONE is a fast-growing key player in software and technology, providing solutions and services to customers worldwide. Our aim is to make our customers successful by supporting them throughout their technology roadmap. We offer professional and managed services covering software lifecycle management, cloud advisory and digital transformation.
The IT Asset Management Practice provides our customers with insights into their software spend and software compliance, supporting them to reduce costs, be prepared for software audits and getting the most out of their software licenses. The team is based in various European countries and supports customers and colleagues in local organizations across the globe. The team acts as the center of expertise for Oracle, SAP and IBM software licensing and is heavily focused on contract and data analytics. We work in self-organized teams with high levels of autonomy whilst at the same ensuring we stay aligned and work towards the same goals. The atmosphere is informal, dynamic, and international with people that are passionate about what they do. And we can´t wait to get you onboard as SAP Licensing Specialist. 
Das Aufgabengebiet
We offer independent advice to companies of all sizes, helping them to understand their SAP environments, manage SAP costs, analyze, and pinpoint areas of optimization, and greatly reduce risk. In your role, these responsibilities are waiting for you:
You are helping the customer to optimize their SAP software licensing position by determining their actual SAP usage
You define and send instructions for usage reports to the clients and check their output
You are comparing the SAP functionalities established with the customers license entitlement
You build a compliance position and provide advice on remediating detected issues and optimizing available licenses
You navigate through named users, engines/packages, BusinessObjects, Sybase, SuccessFactors and more to streamline your future SAP licensing needs
You assist the costumer in the possible multiple commercial and legal risk with the use of SAP Software
You support costumers during migration by reviewing bills of material (BOM) and advising on product and contract conversion scenarios
You stay up to date with the latest changes in SAP's licensing practices and pricing, including RISE
This position offers you a mix of project management, commercial, finance, legal aswell as technical insights in an entrepreneurial work environment where your knowledge and experience can make a difference. You will get specialist in SAP, grow your knowledge, and take over even bigger costumers with time or you go the multi publisher path and broaden your knowledge on publishers.  
Kenntnisse und Fähigkeiten
You are enthusiastic about the startup mentality and like involving others in your ideas as well as contributing to the ideas of others. You want to understand what's going on in your team and what others are working on, but at the same time are able to work independently as well. Being organized and structured comes natural to you and you bring good communication and presentation skills to the table. You are fluent in English and have worked in international, English-speaking environments.
Other than that, your in-depth professional experience in SAP licensing is important to us, regardless of whether you have completed a university degree in Business or IT or have taken a completely other way to get a licensing specialist.
You have solid knowledge of SAP software and licensing contract terminology
You understand SAP functionality as well as the underlying SAP table structure
Knowledge of and experience in measuring SAP on premise as well as cloud products
You have knowledge of and experience in measuring ECC as well as Cloud products
You know how to map an on-premise BOM to a cloud one
You are familiar with USMM, LAW, LMBI, HANA Cockpit, HANA Studio and know how to interpret the outputs from these
Ideally you have working knowledge of SAM tools such as Snow Optimizer for SAP, Flexera's SAP blade and/or Voquz
Having knowledge of ABAP will definitely be an advantage
Das haben wir zu bieten
Here at SoftwareONE we encourage autonomy and thinking outside the box - and we can't wait to hear your new ideas! Our people are our greatest asset, and we'll go the extra mile to ensure you're happy here. We want our people to be always their true authentic selves because that's when real creativity happens. Passionate people who work together to deliver a 'wow' to our customers. 
You will find:
A mentor who supports your successful start and is at your side with advice and action
Flexible working with working hybrid possible
A variety of training and development opportunities
With our employee share and recommendation program, you benefit from our success.
We trust you - our working hours are flexible and are not recorded!
No dress code - wear what you feel comfortable in! Just in customer contact some adaptations are useful
Interessiert?
Then apply with your English CV and just a few clicks using our online form! No cover letter is necessary. Do you have another question? Email me at julienne.gruner@softwareone.com
#LI-JG1
Software Cloud Services, IT, Englisch, ITmitte.de, Empfehlungsbund
Open to applicants from the following countries for full remote employment:
Germany
Brief profile of SoftwareONE Deutschland GmbH
SoftwareONE mit Sitz in der Schweiz ist ein führender globaler Anbieter von End-to-End Software- und Cloud-Technologielösungen. Mit Kompetenzen entlang der gesamten Wertschöpfungskette ermöglichen wir es unseren Kunden, ihre kommerziellen, technologischen und digitalen Strategien ganzheitlich zu entwickeln und umzusetzen. Wir unterstützen bei der Modernisierung von Anwendungen und der Migration geschäftskritischer Workloads in Public Clouds und verwalten und optimieren gleichzeitig die zugehörigen Software- und Cloud-Bestände sowie deren Lizenzierung. Unsere Angebote sind über die eigenentwickelte digitale Plattform PyraCloud verbunden, die Kunden datenbasierte Informationen zur Verfügung stellt.
Mit rund 8'300 Mitarbeitenden und Vertriebs- und Dienstleistungskapazitäten in 90 Ländern bieten wir rund 65'000 Geschäftskunden Software- und Cloud-Lösungen von mehr als 7'500 Herstellern. Die Aktien von SoftwareONE (SWON) sind an der SIX Swiss Exchange notiert.
Unsere Mitarbeiter:innen sind unser größtes Kapital!
Deshalb unterstützen wir unsere Kolleg:innen, investieren in ihre Weiterbildung und fördern ihre professionelle Entwicklung. Work-Life-Harmony ist für uns ein zentrales Thema –wir streben nach einer optimalen Verknüpfung beider.
Unsere Core Values bilden unsere DNA - daher sollte sich jede/r Mitarbeiter:in auch mit diesen identifizieren können. Mitarbeiter:in der SoftwareONE sind bereit, die Extrameile zu gehen und unsere Zukunft intelligent und engagiert mitzugestalten. Denn wir stehen nie still auf der Suche nach den besten Lösungen und innovativsten Dienstleistungen. Wir konzentrieren uns jetzt und in Zukunft auf ein gemeinsames Ziel: Wir machen für unsere Kunden den Unterschied!
Und wir wachsen stetig. Daher freuen uns über neue Kolleg:innen in u.a. folgenden Bereichen: IT (Cloud, Engineering, Softwareentwicklung, Product Mangement, Agile Coaching...), Finance, Marketing, HR, Legal und Sales.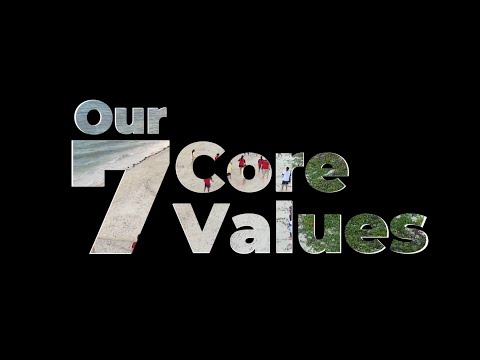 Spheres of competence
Software-Designservice managementsotware testprojectmanagementsoftware administrationsoftwaredevelopmentstudiessecurityapprenticeshipMobilebusiness intelligencedatabaseSaaS.NETDevOpsCloud-ComputingC++digitalisationITIaaSJavaJavaScriptPHPPythonSAPSystems engineertraineeRubyContainer-virtualizationABAP
Job
Traineeships and apprenticeships

Work & Study • SoftwareONE (Hybrid)
09-12-2022

Apprenticeship • SoftwareONE (Hybrid)
28 days ago

Apprenticeship • Erfurt (Hybrid)
09-12-2022
Publication date: 09-12-2022