Professional
SoftwareONE (Hybrid)
Senior Solution Architect - SAP Services - SoftwareONE
Leipzig

Please apply here on "ITmitte.de" with the "Apply Now" link/button at the top right.

Why SoftwareONE?
At SoftwareONE we are customer-focused. Delighting customers means we're innovative and committed. Meet Daniel Davinci, Director - Global SAP Technology Practice and hear him talk about his career journey, our growing SAP practice, and the kind of talent he is looking to be a part of his winning team. Join #teamSoftwareONE: #SWOCareers #SAP
The role
Responsible for deep experiences in SAP solution design and business process architecture (ECC, S/4HANA) and build with strong expertise in integrating solution components across functional areas to support end-to-end enterprise level business processes and architecture. Advise and consult the customer in his S/4HANA transformation journey, including business process analysis, preliminary studies, pilots, POC's etc. Translate overall business process requirements to SAP configuration. Advise on the management of configuration and testing across the SAP environment. The candidate will collaborate with functional and technical teams and clients to determine optimal solutions.
Demonstrate deep functional knowledge of SAP ERP and S/4HANA and appropriate industries in order to maintain credibility with prospective customers.
Recommend and implement SAP S/4 HANA-centric solutions to support business capabilities and complex business scenarios with the objective of simplifying, stabilizing and modernizing the ERP solution.
Translate business goals into appropriate solutions while assessing feasibility and optimization of the solution.
Bring situational leadership to functional teams in following strategic approaches to problem solving and optimizing resource utilization.
Provide consistent leading practice advice regarding architecture planning and execution activities
Develop and maintain working relationships with a diverse group of business, functional and technical stakeholders and teams.
Define, promote, and support the strategic principles and standards of the enterprise business solution architecture.
Demonstrate excellent communication skills, with the ability to articulate complex solutions, values and tradeoffs to key stakeholders.
Compose and deliver superior sales presentations covering SAP and partner software solutions to prospective customer audiences
Prepare and deliver value-based software demonstrations/presentations in support of sales cycles. Preparation includes personalization of materials to ensure delivery of a simple, appealing and compelling customer presentation.
Support delivery teams as SME for resolving complex issues
Ability to effectively present to customers.
Participate in demo system design and planning and assist in configuration if needed. Participate in new product release input and testing and training of peers.
Collaborate with the sales team to identify whitespace opportunities at accounts
Conduct discovery sessions with representatives from the prospective customer in order to build relationships with the customer and understand their unique needs.Work collaboratively, effectively, and efficiently with stakeholders to ensure alignment and prioritization of goals and resources across multiple stakeholders, project priorities, and organizational initiatives
Lead and support Design Thinking workshops to promote new and innovative solutions for customers and prospects.
What we need to see from you
Must have experience in reviewing documenting business capability needs and creating winning solution recommendations with demonstrated ability in employing frameworks and structured approaches, with the ability of breaking down complex problems into manageable pieces
10+ years of large scale SAP full cycle implementation and ECC to S/4HANA conversion experiences as a functional leader, solution architect, business process consultant etc.
Strong knowledge of leading practices and SAP S/4 HANA solution capabilities for the in-scope business processes, including finance, procurement, supply chain management, manufacturing, quality management, logistics and order to cash
Well organized and capable of managing multiple priorities; experience with Agile methodologies preferred
Experience in regulated and validated environment, medical device or life sciences industry background preferred
Proven leadership in partnering with and influencing senior level business and IT stakeholders with the skill of encouraging innovation and problem solving without customization in a way that resonated with the organization
Strong team building skills, with ability to build quick and effective work rapport with diverse distributed team members
Must be self-motivated in learning new concepts and willing to share knowledge and skills with other team members
Outspoken and passionate about delivering well designed solutions that exceed business objectives and drive business success
Demonstrated ability to work in a fast paced, self-directed, action-oriented environment
Excellent interpersonal communication skills including oral, written, and listening skills
Experience working in a matrix environment and delivering projects and services via a combination of internal, contract, and outsourced resources
Excellent communication and presentation skills to interact with stakeholders (senior management, team members, clients, and support personnel).
Able to work independently and multi-task while managing multiple customer opportunities at a time
Strong service attitude; builds lasting customer relationships, strives for efficiency and effectiveness; customer satisfaction driven and outcome focused.
Ability to work on own initiative and work autonomously and collaboratively within a team
Must be able to multi-task and work on parallel items at the same time
Willing to learn new things and adapt as per organizational goals
Fluent in German and English languag
Excellent interpersonal skills with key decision makers and different people in multi-cultural environment.
Job Function
Cloud & Software Services
Cloud Software Services, Englisch, S/4HANA, Front-End, Consultant, Support, SAP, Software-Support, Test-Management, ITmitte.de, Empfehlungsbund
This Job resp. positions as 'Senior Solution Architect - SAP Services' is vacant in following addresses: 04329 Leipzig in Sachsen.
Brief profile of SoftwareONE Deutschland GmbH
SoftwareONE mit Sitz in der Schweiz ist ein führender globaler Anbieter von End-to-End Software- und Cloud-Technologielösungen. Mit Kompetenzen entlang der gesamten Wertschöpfungskette ermöglichen wir es unseren Kunden, ihre kommerziellen, technologischen und digitalen Strategien ganzheitlich zu entwickeln und umzusetzen. Wir unterstützen bei der Modernisierung von Anwendungen und der Migration geschäftskritischer Workloads in Public Clouds und verwalten und optimieren gleichzeitig die zugehörigen Software- und Cloud-Bestände sowie deren Lizenzierung. Unsere Angebote sind über die eigenentwickelte digitale Plattform PyraCloud verbunden, die Kunden datenbasierte Informationen zur Verfügung stellt.
Mit rund 8'300 Mitarbeitenden und Vertriebs- und Dienstleistungskapazitäten in 90 Ländern bieten wir rund 65'000 Geschäftskunden Software- und Cloud-Lösungen von mehr als 7'500 Herstellern. Die Aktien von SoftwareONE (SWON) sind an der SIX Swiss Exchange notiert.
Unsere Mitarbeiter:innen sind unser größtes Kapital!
Deshalb unterstützen wir unsere Kolleg:innen, investieren in ihre Weiterbildung und fördern ihre professionelle Entwicklung. Work-Life-Harmony ist für uns ein zentrales Thema –wir streben nach einer optimalen Verknüpfung beider.
Unsere Core Values bilden unsere DNA - daher sollte sich jede/r Mitarbeiter:in auch mit diesen identifizieren können. Mitarbeiter:in der SoftwareONE sind bereit, die Extrameile zu gehen und unsere Zukunft intelligent und engagiert mitzugestalten. Denn wir stehen nie still auf der Suche nach den besten Lösungen und innovativsten Dienstleistungen. Wir konzentrieren uns jetzt und in Zukunft auf ein gemeinsames Ziel: Wir machen für unsere Kunden den Unterschied!
Und wir wachsen stetig. Daher freuen uns über neue Kolleg:innen in u.a. folgenden Bereichen: IT (Cloud, Engineering, Softwareentwicklung, Product Mangement, Agile Coaching...), Finance, Marketing, HR, Legal und Sales.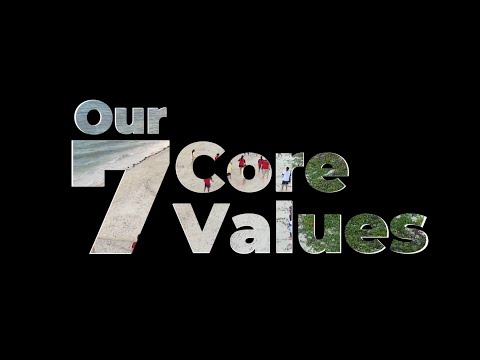 Spheres of competence
Software-Designservice managementsotware testprojectmanagementsoftware administrationsoftwaredevelopmentstudiessecurityapprenticeshipMobilebusiness intelligencedatabaseSaaS.NETDevOpsCloud-ComputingC++digitalisationITIaaSJavaJavaScriptPHPPythonSAPSystems engineertraineeRubyContainer-virtualizationABAP
Job
Traineeships and apprenticeships

Work & Study • SoftwareONE (Hybrid)
17-07-2022
Publication date: 16-08-2022