Professional
Halle (Saale) (Hybrid)
Flexible hours
up to 30 days of vacation
Senior Fullstack Developer (f/m/d) in Halle (Saale) and Leipzig
Halle (Saale) and Leipzig

Please apply here on "ITmitte.de" with the "Apply Now" link/button at the top right.

Twinner© Group is offering this position at one of our locations:
Leipzig
Halle (Saale) or
remote-based 
Twinner brings trust and peace of mind to the automotive industry. We power safe and transparent car transactions around the world by making the true value of a car easily accessible to everyone. 
What we offer
Growth – to continuously shape a unique, hardware- and software-based product
Empowerment – to be involved in key technological decisions
Collaboration – to work with international teams and different cultures
Commitment – to be part of a passionate, driven environment
Benefits 
Structured Onboarding with Mentor
Annual Equipment Budget
Flexible working hours
Remote Work or Flexdesk Offices
Open and Agile Feedback Culture
Internal Trainings and Peer Learning
30 Vacation Days
Responsibilities 
Guide the design and development of new features for the Twinner Cloud platform 
Define, document and continuously refine best practices, guidelines and standards to align teams with state-of-the-art development processes
Ensure software quality 
Contribute to training and team development, such as finding opportunities for professional development and encouraging knowledge-sharing across teams within the company 
Collaborate with Product Engineering in requirements analysis and specification
Support the operation and ongoing maintenance of Twinner solutions
Foster DevOps culture alongside the Cloud Engineering team 
Qualifications 
Several years' professional experience in Golang,  .NET or Java-based application development
Solid understanding and practice of JavaScript/TypeScript
In-depth understanding of cloud technologies (Azure, AWS) as well as tools (Docker, minikube, etc.)
Completed studies in Computer Science or comparable qualifications
Daily use of version control systems (i.e. Git) and CI tools (Jenkins, GitLab, etc.)
Excellent communicator with fluent English language skills (German is not a Must) 
Self-driven problem solver with a team-oriented mindset
Additionals:
Professional experience with React, Angular or Vue.js
Experience in training, coaching, and recruiting developers 
We would love to hear from you! If you have any questions, feel free to reach out to Maria Siemoleit via jobs@twinner.com.
JavaScript, C#, devops, Software, .NET, Spring, Docker, Java, Kubernetes, angular, ITmitte.de, Empfehlungsbund
This Job resp. positions as 'Senior Fullstack Developer (f/m/d)' is vacant in following addresses: 06112 Halle (Saale) bei/in Saalekreis in Sachsen-Anhalt and 04179 Leipzig in Sachsen.
Brief profile of Twinner
Twinner© is a deeply disruptive automotive startup. Twinner© produces Digital Twinns© of cars. The quality is truly game changing that decisions can be made without ever physically seeing the car. This includes trading, insuring, financing, inspecting, valuating and moving cars. Twinner© brings transparency and trust to automotive transactions. This changes the mechanics of the entire industry. We are widely recognized as a leading industry disruptor (e.g. by PriceWaterhouseCoopers, Digital Insurance Agenda, German TV Galileo (Pro7), Autobild).  
Our clients include globally known brands from the automotive ecosystem like dealers, OEMs, marketplaces etc. We are operating in Europe and are expanding abroad. The Twinner© Group consists of over 150 team members in 4 offices (Halle/Saale, Leipzig, Berlin, Budapest). As in any modern technology company you will find an empowering, ambitious and dynamic work environment.  
Wir sind immer auf der Suche nach Talenten, die die Zukunft der Automobilbranche mitgestalten wollen und Digitalisierung leben. Jeder Mitarbeiter:in kann bei uns eigene Ideen ins Unternehmen und in Prozesse einbringen. Du hast Fragen zum Unternehmen und zu den ausgeschriebenen Positionen? Kontaktiere uns einfach. Bei Interesse freuen wir uns über Deinen Lebenslauf.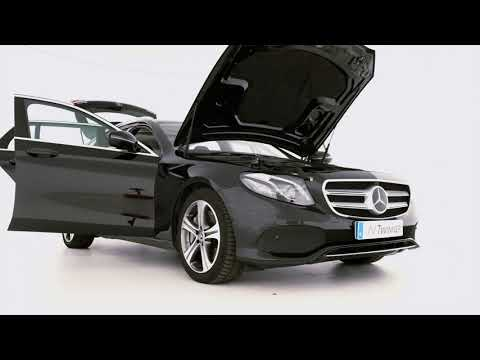 Spheres of competence
service managementsotware testqualitymanagementprojectmanagementsoftware administrationsoftwaredevelopmentstudiesnetworkPHPPythonfrontendJavatraineedigitalisationDevOpsembeddedJavaScriptdatabaseSaaS.NETC++Cloud-Computingbusiness intelligenceCMSIoTMobileSoftware-DesignSystems engineerwebserviceinformatics
Job

Professional • Halle (Saale) (Hybrid) • up to 30 days of vacation
8 days ago
Publication date: 24-03-2023