Professional
SoftwareONE (Hybrid)
Solution / System Architect (gn) Marketing & Sales Automation - SoftwareONE
Leipzig

Please apply here on "ITmitte.de" with the "Apply Now" link/button at the top right.

Job Function
Business IT
Warum SoftwareONE?
Solution/ System Architect (gn) Marketing & Sales Automation
pensum: full time | location: EMEA & remote (in one of our operating countries)
About the team "Business IT" (BIT) @ SoftwareONE:
We are 400 Tech Experts in 11 countries. We build and operate the systems that run SoftwareONE. We deliver 24/7 support through diffent time zones and work in a hybrid Multi-Cloud environment (AWS, Azure, On-DCs). The whole BIT team is leading the SoftwareONE's internal transformation by rethinking traditional IT and business operations, while driving innovation and productivity for its thousand's employees worldwide.
​​​​​​​​​​​​​​
Das Aufgabengebiet
Design and evolve the architecture of our global Marketing Automation and Engagement Management platform and application landscape based on state-of-the art design patterns
Integrate different internal Enterprise Applications like CRM, ERP, MDM and external, customer-facing platforms seamlessly into our Marketing Automation Platform
Design, support and improve the core components of our Marketing-, Relationship- and Engagement Management, Campaign Management and Marketing Automation applications and stack together with our internal and external development teams and partners
Find technical Solutions for the implementation and optimization of Business Processes across various Systems in close cooperation and collaboration with the Business Owners, Program Leads, Product Owners etc.
Support the preparation of Demand Requests for our regularly conducted Strategy Roadmap and Portfolio Tollgate Meetings
Advise the Product Owners on Technologies, Architectures, Methods and Tools to maximize fit-for-purpose and fast value to market / user
Constantly assess and evaluate Software Architectures, Technologies, Methods, Tools and Strategies for improving Efficiency and Reusability together with our Architecture Chapter
Kenntnisse und Fähigkeiten
your experience & knowledge
Experienced in common, best-practice Design Patterns of a loosely coupled, Microservices based Architectures, Distributed Systems, Principles of Domain Driven Design (DDD)
Deep Understanding in Marketing Automation, Campaign management, Relationship & Engagement Management, Marketing Data Management
Good knowledge around interfaces of Adobe Marketo, Adobe Marketing Cloud, Microsoft Enterprise Applications like Dynamics CRM, Dynamics NAV (Navision) / Dynamics Business Central is a plus
DevOps-, CI/CD-, Quality Assurance Practice, Unit Testing, Code & Architecture Reviews
Experiences in large-scale System Environments with the line-of-business applications like Adobe Marketo, Microsoft Dynamics CRM, Account Based Management Tools and others
Knowledge in assessing and creating Distributed Software Architectures with current frameworks or libraries from the Microsoft Ecosystem & Microsoft Cloud Services (Azure, O365).
Excellent knowledge in UML, Object-Oriented programming, C#, WebApi and best practices in Microservice Development in a Microsoft technology focused environment, including Azure FaaS/PaaS
Up to date on latest trends in Software Design and Methods, ambitious on large-scale Agile Delivery of Products and Services
  your language skill
your personality
Willingness and humbleness to mentor Developers and engage hands-on with Development Teams
A "Clean Code" and agile, test-driven mindset
Proactive and motivated to learn new things, love to collaborate across multiple, internal and external development teams / integration Partners
Not hesitating to question the status quo 
Demonstrating the ability to work with a high level of autonomy
Das haben wir zu bieten
Our Offer to you
Lived corporate values for an appreciative and supportive working atmosphere
Modern technical equipment for flexible working
An employee share and recommendation program
Free language lessons (also possible during working hours)
Further training support (grants or special leave days)
Individual offer of internal coaching and psychological counseling
Team events and company parties
Individual dress code 
and many more...
* benefits may vary (depending on country)
Interessiert?
Have we piqued your interest?
If yes, we are looking forward to your application, including information on your availability (notice period) and salary expectations. Please use our online form to apply.
If you have the feeling that the position doesn`t suit you... 
... you can still choose between two further options:
You submit your application and together we have a look on other open jobs that might be a better match with your wishes and skills. Perhaps we can find another opportunity to starting your journey at SoftwareONE.
You know someone who is even better suited for this job? Then feel free to use our referral program: Send us the application of your contact and receive a cash bonus if your referral is successful. (You can find more information about our program ConnectONE here).#LI-NR
If you need more information about SoftwareONE...
... you can check the other channels we`re using for communicating news, insights and knowledge. Please feel free to have a look to this link tree and find the channel that fit`s best for you: SoftwareONE Links you should know
#LI-NR
Business IT, IT, Englisch, ITmitte.de, Empfehlungsbund
This Job resp. positions as 'Solution / System Architect (gn) Marketing & Sales Automation' is vacant in following addresses: 04329 Leipzig in Sachsen.
Brief profile of SoftwareONE Deutschland GmbH
SoftwareONE mit Sitz in der Schweiz ist ein führender globaler Anbieter von End-to-End Software- und Cloud-Technologielösungen. Mit Kompetenzen entlang der gesamten Wertschöpfungskette ermöglichen wir es unseren Kunden, ihre kommerziellen, technologischen und digitalen Strategien ganzheitlich zu entwickeln und umzusetzen. Wir unterstützen bei der Modernisierung von Anwendungen und der Migration geschäftskritischer Workloads in Public Clouds und verwalten und optimieren gleichzeitig die zugehörigen Software- und Cloud-Bestände sowie deren Lizenzierung. Unsere Angebote sind über die eigenentwickelte digitale Plattform PyraCloud verbunden, die Kunden datenbasierte Informationen zur Verfügung stellt.
Mit rund 8'300 Mitarbeitenden und Vertriebs- und Dienstleistungskapazitäten in 90 Ländern bieten wir rund 65'000 Geschäftskunden Software- und Cloud-Lösungen von mehr als 7'500 Herstellern. Die Aktien von SoftwareONE (SWON) sind an der SIX Swiss Exchange notiert.
Unsere Mitarbeiter:innen sind unser größtes Kapital!
Deshalb unterstützen wir unsere Kolleg:innen, investieren in ihre Weiterbildung und fördern ihre professionelle Entwicklung. Work-Life-Harmony ist für uns ein zentrales Thema –wir streben nach einer optimalen Verknüpfung beider.
Unsere Core Values bilden unsere DNA - daher sollte sich jede/r Mitarbeiter:in auch mit diesen identifizieren können. Mitarbeiter:in der SoftwareONE sind bereit, die Extrameile zu gehen und unsere Zukunft intelligent und engagiert mitzugestalten. Denn wir stehen nie still auf der Suche nach den besten Lösungen und innovativsten Dienstleistungen. Wir konzentrieren uns jetzt und in Zukunft auf ein gemeinsames Ziel: Wir machen für unsere Kunden den Unterschied!
Und wir wachsen stetig. Daher freuen uns über neue Kolleg:innen in u.a. folgenden Bereichen: IT (Cloud, Engineering, Softwareentwicklung, Product Mangement, Agile Coaching...), Finance, Marketing, HR, Legal und Sales.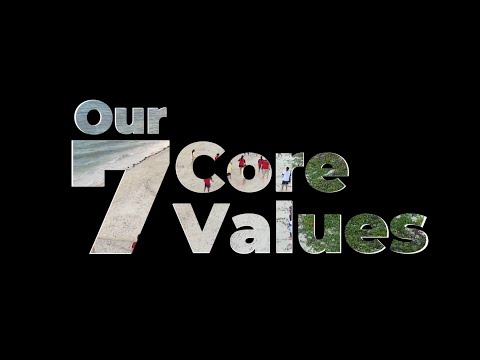 Spheres of competence
Software-Designservice managementsotware testprojectmanagementsoftware administrationsoftwaredevelopmentstudiessecurityapprenticeshipMobilebusiness intelligencedatabaseSaaS.NETDevOpsCloud-ComputingC++digitalisationITIaaSJavaJavaScriptPHPPythonSAPSystems engineertraineeRubyContainer-virtualizationABAP
Job
Traineeships and apprenticeships

Work & Study • SoftwareONE (Hybrid)
09-12-2022

Apprenticeship • SoftwareONE (Hybrid)
28 days ago

Apprenticeship • Erfurt (Hybrid)
09-12-2022
Publication date: 12-12-2022