Professional
SoftwareONE (Hybrid)
Senior SAP Group Reporting & Consolidation Consultant - SoftwareONE
Leipzig

Please apply here on "ITmitte.de" with the "Apply Now" link/button at the top right.

Why SoftwareONE?
SoftwareOne is a leading global software and cloud solutions provider that is redefining how companies build, buy and manage everything in the cloud. By helping clients to migrate and modernize their workloads and applications – and in parallel, to navigate and optimize the resulting software and cloud changes – SoftwareOne unlocks the value of technology. The company's 8,900 employees are driven to deliver a portfolio of 7,500 software brands with sales and delivery capabilities in 90 countries. Headquartered in Switzerland, SoftwareOne is listed on the SIX Swiss Exchange under the ticker symbol SWON. Visit us at https://www.softwareone.com/en
Job Function
Cloud & Software Services
Cloud Software Services, IT, Englisch, ITmitte.de, Empfehlungsbund
This Job resp. positions as 'Senior SAP Group Reporting & Consolidation Consultant' is vacant in following addresses: 04329 Leipzig in Sachsen.
Brief profile of SoftwareONE Deutschland GmbH
SoftwareONE mit Sitz in der Schweiz ist ein führender globaler Anbieter von End-to-End Software- und Cloud-Technologielösungen. Mit Kompetenzen entlang der gesamten Wertschöpfungskette ermöglichen wir es unseren Kunden, ihre kommerziellen, technologischen und digitalen Strategien ganzheitlich zu entwickeln und umzusetzen. Wir unterstützen bei der Modernisierung von Anwendungen und der Migration geschäftskritischer Workloads in Public Clouds und verwalten und optimieren gleichzeitig die zugehörigen Software- und Cloud-Bestände sowie deren Lizenzierung. Unsere Angebote sind über die eigenentwickelte digitale Plattform PyraCloud verbunden, die Kunden datenbasierte Informationen zur Verfügung stellt.
Mit rund 8'300 Mitarbeitenden und Vertriebs- und Dienstleistungskapazitäten in 90 Ländern bieten wir rund 65'000 Geschäftskunden Software- und Cloud-Lösungen von mehr als 7'500 Herstellern. Die Aktien von SoftwareONE (SWON) sind an der SIX Swiss Exchange notiert.
Unsere Mitarbeiter:innen sind unser größtes Kapital!
Deshalb unterstützen wir unsere Kolleg:innen, investieren in ihre Weiterbildung und fördern ihre professionelle Entwicklung. Work-Life-Harmony ist für uns ein zentrales Thema –wir streben nach einer optimalen Verknüpfung beider.
Unsere Core Values bilden unsere DNA - daher sollte sich jede/r Mitarbeiter:in auch mit diesen identifizieren können. Mitarbeiter:in der SoftwareONE sind bereit, die Extrameile zu gehen und unsere Zukunft intelligent und engagiert mitzugestalten. Denn wir stehen nie still auf der Suche nach den besten Lösungen und innovativsten Dienstleistungen. Wir konzentrieren uns jetzt und in Zukunft auf ein gemeinsames Ziel: Wir machen für unsere Kunden den Unterschied!
Und wir wachsen stetig. Daher freuen uns über neue Kolleg:innen in u.a. folgenden Bereichen: IT (Cloud, Engineering, Softwareentwicklung, Product Mangement, Agile Coaching...), Finance, Marketing, HR, Legal und Sales.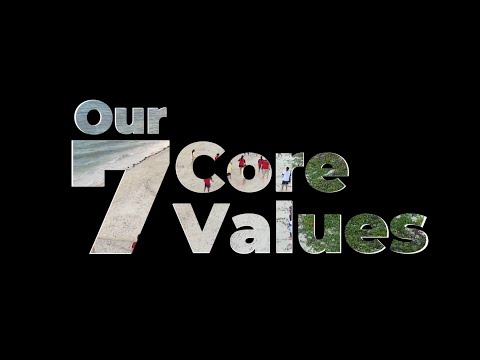 Spheres of competence
Software-Designservice managementsotware testprojectmanagementsoftware administrationsoftwaredevelopmentstudiessecurityapprenticeshipMobilebusiness intelligencedatabaseSaaS.NETDevOpsCloud-ComputingC++digitalisationITIaaSJavaJavaScriptPHPPythonSAPSystems engineertraineeRubyContainer-virtualizationABAP
Job
Traineeships and apprenticeships

Work & Study • SoftwareONE (Hybrid)
09-12-2022

Apprenticeship • Erfurt (Hybrid)
09-12-2022

Apprenticeship • SoftwareONE (Hybrid)
28 days ago
Publication date: 09-12-2022