Professional
Magdeburg (Hybrid)
DevOps Engineer (m/w/d) für unser Public-Team in Magdeburg
Magdeburg

Please apply here on "ITmitte.de" with the "Apply Now" link/button at the top right.

Introduction
Du willst die digitale Transformation des öffentlichen Sektors aktiv mitgestalten? Du begeisterst dich für neue Technologien? Du schaust gern über den Tellerrand und möchtest gemeinsam mit unseren Kunden die Nutzer- und Bürgererwartungen erfüllen und die digitale Welt noch ein bisschen besser machen?
Dann gehe den nächsten Karriereschritt mit uns – als DevOps Engineer (m/w/d) an einem unserer Standorte in Köln, Frankfurt, Magdeburg, München oder Berlin.
Your Role and Responsibilities
Implementierung, Automatisierung und Optimierung von Prozessen rund um Software und Application Design, Development, Test, Build und Deployment (inkl. Installation, Administration) vorzugsweise im Cloud-Umfeld
Management verschiedener Software Versionsstände und Konfigurationen im Rahmen komplexer IT- / Cloud-Projekte
Entwicklung mit Script-Sprachen
Unterstützung beim technischen Onboarding und der Integration neuer Projekte, Applikationen und Schnittstellen / APIs in die System- / Cloud-Umgebungen und technischen Abläufe
Abstimmung und Koordination mit verschiedenen Projekt- und Entwicklungsteams
Diese Benefits bieten wir dir:
Individuelle Karrierepfade und zielgerichtete Unterstützung durch deinen Career Coach
Vielfältige Trainings- und Zertifizierungsangebote
Regelmäßiger Austausch innerhalb unserer fachspezifischen Communities
Interdisziplinär und kollegial arbeitende Teams
30 Tage Urlaub, flexible Arbeitszeiten und die Möglichkeit zur mobilen Arbeit
Teamevents, wie z.B. Sommerfeste, interkultureller Lunch
Vielseitige Möglichkeiten, dich und deine Ideen aktiv einzubringen
Mentoren- und Buddyprogramm, bei denen du sowohl im Einstieg im CIC als auch fachlich unterstützt wirst
Verschiedenste Benefits u.a. JobRad
Required Technical and Professional Expertise
Sehr gute Skills im Bereich DevOps sowie in zugehörigen Tools und Konzepten rund um Automatisierung, Continuous Integration / Continuous Delivery / Continuous Deployment im Java-Umfeld
Einschlägige Erfahrung in der Koodination von Entwicklungskonzepten und -prozessen
Interesse an der Arbeit in agilen Projekten und Leidenschaft für aktuelle IT-Themen
Sehr gute Deutsch- und Englischkenntnisse
Preferred Technical and Professional Expertise
-

About Business Unit
Werde Teil des IBM Client Innovations Centers (CIC): Mit einem Team aus über 500 Entwicklern, Tüftlern und Visionären sind wir in über 80 Kundenprojekten agil unterwegs und lassen dabei keine Branche aus. Dabei profitieren wir von der Erfahrung und dem Technologie-Knowhow des IBM-Netzwerks.
Bei Fragen hilft dir Kirsten Lüdke gerne weiter.
+49 15207189265
ibm.biz/cicgermany
Dies ist eine Stelle der IBM Client Innovation Center Germany GmbH.
"Keywords: IT, Java, Software, Software Developer, IBM CIC, Cloud, Powershell, Python."

Your Life @ IBM
In a world where technology never stands still, we understand that, dedication to our clients success, innovation that matters, and trust and personal responsibility in all our relationships, lives in what we do as IBMers as we strive to be the catalyst that makes the world work better.
Being an IBMer means you'll be able to learn and develop yourself and your career, you'll be encouraged to be courageous and experiment everyday, all whilst having continuous trust and support in an environment where everyone can thrive whatever their personal or professional background.
Our IBMers are growth minded, always staying curious, open to feedback and learning new information and skills to constantly transform themselves and our company. They are trusted to provide on-going feedback to help other IBMers grow, as well as collaborate with colleagues keeping in mind a team focused approach to include different perspectives to drive exceptional outcomes for our customers. The courage our IBMers have to make critical decisions everyday is essential to IBM becoming the catalyst for progress, always embracing challenges with resources they have to hand, a can-do attitude and always striving for an outcome focused approach within everything that they do.
Are you ready to be an IBMer?
This job requires you to provide your COVID-19 vaccination status with supporting documentation, where legally permissible.

About IBM
IBM's greatest invention is the IBMer. We believe that through the application of intelligence, reason and science, we can improve business, society and the human condition, bringing the power of an open hybrid cloud and AI strategy to life for our clients and partners around the world.
Restlessly reinventing since 1911, we are not only one of the largest corporate organizations in the world, we're also one of the biggest technology and consulting employers, with many of the Fortune 50 companies relying on the IBM Cloud to run their business.
At IBM, we pride ourselves on being an early adopter of artificial intelligence, quantum computing and blockchain. Now it's time for you to join us on our journey to being a responsible technology innovator and a force for good in the world.

Location Statement
IBM wants you to bring your whole self to work and for you this might mean the ability to work flexibly. If you are interested in a flexible working pattern, please talk to our recruitment team to find out if this is possible in the current working environment.

Being You @ IBM
IBM is committed to creating a diverse environment and is proud to be an equal opportunity employer. All qualified applicants will receive consideration for employment without regard to race, color, religion, gender, gender identity or expression, sexual orientation, national origin, genetics, pregnancy, disability, age, veteran status, or other characteristics. IBM is also committed to compliance with all fair employment practices regarding citizenship and immigration status.
Java, Software, Software Developer, IBM CIC, cloud, Powershell, Python, Python., Englisch, ITmitte.de, Empfehlungsbund
This Job resp. positions as 'DevOps Engineer (m/w/d) für unser Public-Team' is vacant in following addresses: 39104 Magdeburg in Sachsen-Anhalt.
Brief profile of IBM Client Innovation Center Germany GmbH
Die IBM Client Innovation Center Germany GmbH (CIC) ist eine hundertprozentige IBM-Tochtergesellschaft. Bei uns herrscht die pulsierende Aufbruchstimmung einer unternehmerischen Neugründung verknüpft mit der Souveränität eines erfahrenen und erfolgreichen Traditionsunternehmens. Eingebettet in das globale IBM-Netzwerk bieten unsere motivierten und stetig wachsenden Teams hochwertige IT-Services "Made in Germany" und können dabei auf das Technologiewissen und die Branchenexpertise von IBM zurückgreifen. Neben unserem Hauptstandort Magdeburg hat das CIC Niederlassungen in Frankfurt, Köln und München.
Wir sind immer auf der Suche nach Java-Entwicklern und IT-Architekten im Java-Umfeld, Testmanagern und IT-Projektmanager sowie Business Analysten. Für alle Stellen ist ein Sprachniveau von Deutsch C1 notwendig.
Im CIC verwirklichen engagierte Teams unter Verwendung innovativer Technologien und Tools und in enger Kooperation mit IBM vielseitige Softwareprojekte für Unternehmenskunden aus unterschiedlichsten Branchen. Unsere Mitarbeiter arbeiten dabei in den Themenschwerpunkten Softwareentwicklung und -wartung sowie im Testing mit einem strategischen Fokus auf Cloud, Mobile und Agile. Die Atmosphäre des CIC ist einzigartig: Flache Hierarchien und eine offene Unternehmenskultur sorgen für ein dynamisches Arbeitsklima. Unsere Teams sind heterogen aus berufserfahrenen Experten sowie hochmotivierten Berufseinsteigern zusammengesetzt. Die Bereitschaft sich neues Wissen anzueignen sowie eigenes Wissen zu teilen, ist in unserem Arbeitsalltag selbstverständlich.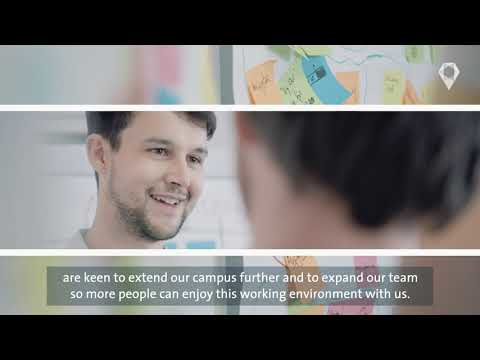 Publication date: 04-01-2023