Ideencup 2021: noch eine Woche Zeit für innovative Ideen
Tue, 04 May 2021 11:07:08 +0200
Das FOUND IT! Gründerzentrum ruft Studierende der Hochschule Anhalt wieder auf, mit ihren innovativen Geschäftsideen am Ideencup 2021 teilzunehmen. Bewerbungen sind noch bis einschließlich 09. Mai 2021 möglich.
Bereits zum vierten Mal findet der Ideenwettbewerb an der Hochschule Anhalt statt. Gesucht werden innovative Geschäftsideen, Projekte, Produkte und Dienstleistungen von Studierenden aus allen Fachbereichen. Die kreativsten Köpfe erhalten einen Platz auf der Teilnahmeliste des Pitch-Days im Juni 2021. Dort präsentieren alle Finalisten ihre Idee in einem 5-minütigen Kurzvortrag. Eine Jury aus fachkundigen regionalen Investor:innen und Geschäftspartner:innen bewertet die besten Projekte und vergibt Preisgelder im Gesamtwert von über 4.000 Euro.
Weitere Informationen und das Bewerbungsformular findet ihr unter: https://www.hs-anhalt.de/ideencup 
---
Other current blog posts of the organization
Jobs of Hochschule Anhalt (FH), Fachbereich Informatik
Hochschule Anhalt (FH), Fachbereich Informatik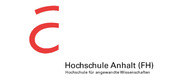 Wir, die Hochschule Anhalt, verfolgen ein klares Konzept, da wir Wissenschaft und Innovation konsequent zusammenführen. Wir bieten innovative Lehre und Forschung auf internationalem Niveau, beste Studien- und Lebensqualität. 65 Bachelor- und Masterstudiengänge bereiten 7.700 – davon 1.300 internationale – Studierende an sieben Fachbereichen vor allem auf eines vor: einen gelungenen Berufsstart. Zu einem dieser Bereiche zählt auch der Fachbereich Informatik mit der engagierten Professorin Dr. Ursula Fissgus und Ihrem Fachgebiet der Softwaretechnik. Viele Bereiche aus der Angewandten Informatik und Softwarelokaliesierung warten hier auf interessierte Studenten und Studentinnen.