Internationale Studierende unterstützen sächsische Unternehmen beim digitalen Vertrieb
Wed, 21 Jul 2021 00:00:00 +0200
In der vergangenen Woche wurden die Preisträger der diesjährigen "Online Marketing Challenge (OMC)" in Leipzig ausgezeichnet. Das Format wurde zum vierten Mal vom SEPT-Programm der Universität Leipzig in Zusammenarbeit mit der Internationalisierungsoffensive Sachsen (IOSax) organisiert. Im Rahmen der OMC entwickeln sächsische Unternehmen, internationale Studierende und Experten aus der Kreativwirtschaft gemeinsam Online Marketing-Kampagnen für Auslandsmärkte. Die Studierenden sammeln dabei Praxiserfahrung und knüpften Kontakte zu potenziellen sächsischen Arbeitgebern, die wiederum von den frischen Ideen und der Marktkenntnis der ausländischen Nachwuchskräfte profitieren.
---
Other current blog posts of the organization
Wirtschaftsförderung Sachsen GmbH, standort-sachsen.de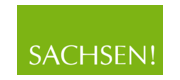 Die Wirtschaftsförderung Sachsen baut Brücken: zwischen sächsischen Unternehmen und auswärtigen Kooperationspartnern, zwischen potenziellen Investoren und den sächsischen Regionen und Kommunen, zwischen Forschung und Praxis, zwischen Unternehmensideen und wirtschaftlichem Erfolg.