Praktikant/Student in der Softwareentwicklung (m/w/d) - Vollzeit
Leipzig

Please apply here on "ITmitte.de" with the "Apply Now" link/button at the top right.

Als erfolgreiches, expandierendes Unternehmen bieten wir Praktikanten (m/w/d) und Studenten (m/w/d) die Möglichkeit, ihr Wissen bei uns in der Softwareentwicklung anzuwenden und weiteres Know-how in diesem Bereich im Rahmen von Pflichtpraktika oder Abschlussarbeiten (Bachelor/Master/Diplom) zu erlangen. Unsere Produktpalette unterstützt alle Bereiche der Bargeldlogistik.
Bei uns zählst Du und Deine Talente, mit denen wir Dich herzlich in unserer Mitte willkommen heißen.
Deine Aufgaben in der Softwareentwicklung sind u.a.:


Software-Design und -Entwicklung
Anforderungsanalyse und Software-Tests
Datenbank-Design und -Optimierung (Oracle, MySQL)

Deine Qualifikation:


Du hast bereits Erfahrungen mit folgenden Technologien: Java, PHP, XML, SQL
Du kannst mit einem eigenständigen und zielorientierten Arbeitsstil punkten
Zu Deinen Stärken zählen Team- und Kommunikationsfähigkeit
Deine Deutsch-Kenntnisse sind mindestens auf dem Sprach-Niveau B2

Was dich bei uns erwartet:


Interessante und abwechslungsreiche Tätigkeiten
Ein angenehmes Arbeitsumfeld in einem motivierten Team
Zentrale Lage und sehr gute Anbindung mit öffentlichen Verkehrsmitteln
Flexible Arbeitszeiten in Vollzeit
Eine angemessene Praktikumsvergütung

Arbeitsort:


Eintrittstermin:
Brief profile of ALVARA Cash Management Group AG
Unser Name ALVARA ist eine Zusammensetzung von "all" und "wardą", was "Beschützer" oder "Verteidiger" bedeutet. Wir stehen mit unseren Erfahrungen und Innovationen für Schutz und Sicherheit bei allen Prozessen im gesamten Zahlungsverkehr ein. Für unsere Kunden entwickeln wir individuelle IT-Lösungen und Services für das komplexe Clearing des Zahlungsverkehrs - vom Kunden im Handel über den Wertdienstleister bis zum Finanzinstitut.
Die ALVARA Cash Management Group AG besitzt ein umfassendes Branchen-Know-how, um die Interessen der Akteure im Bankbereich und Handel sowie der Wertdienstleister zu verstehen und Zahlungsverkehrsströme sicher zu vernetzen.
Ihre individuelle, berufliche und persönliche Entwicklung nimmt bei uns einen besonderen Stellenwert ein. Ob in der IT, in der Verwaltung oder im Projektmanagement: Wir möchten Ihre Talente fördern.
Bei uns arbeiten Sie in dynamischen Teams und einer angenehmen Arbeitsatmosphäre. Mitarbeiter haben bei uns die Chance, eigene Schwerpunkte zu setzen und ihre Ideen einzubringen.
Werden Sie ein Teil der ALVARA AG und schreiben Sie mit uns zusammen die Geschichte des Unternehmens weiter.
Für unser Wachstum sind wir immer auf der Suche nach Projektleitern, Supportmitarbeitern und Softwareentwicklern PHP, JavaScript und Java.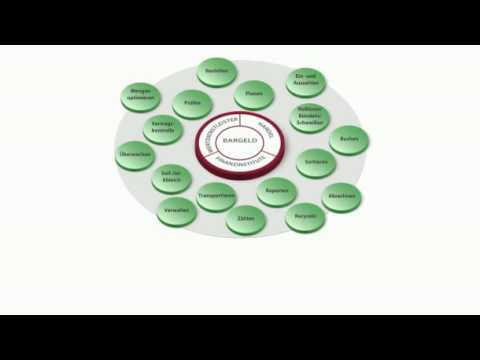 Publication date: 14-01-2021